Housing association will continue with committed schemes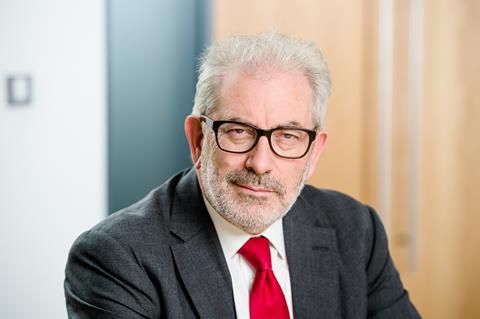 Peabody is to review its development commitments in the light of the coronavirus pandemic, according to the London housing association's chairman.
Lord Kerslake, who is also former head of the civil service, told Building Design's sister magazine, Housing Today, that the association, which is due to build 6,000 affordable homes between now and 2022, was continuing to build out committed schemes and construction sites were currently remaining open.
However, he said it was not currently possible to say whether it would also push ahead with all schemes in its £1.1bn pipeline it had been intending to begin work on.
"There's a fair amount of caution at the moment around taking on new projects," he said. "We don't know how this is going to play out, but it seems clear it will have a significant impact.
"Up until now people have continued to come to sites and buy at a very healthy rate, but will this continue?
"We're now reviewing future commitments, by which I mean our future plans to start on site."
Kerslake did not give details of which schemes might be reviewed. Last autumn Peabody signed an £8bn deal with Lendlease for an 11,000-home plan to regenerate the Thamesmead estate in south-east London. In 2018 it appointed a consortium headed by LDA Design and featuring architect Project Orange to set out proposals for the area's landscape and green infrastructure strategy.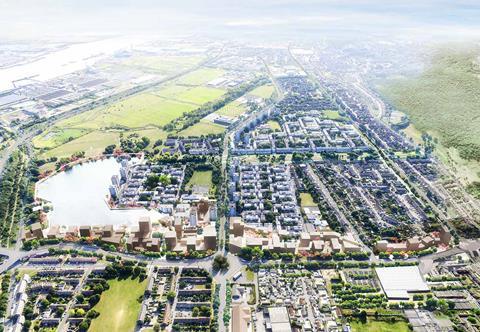 Peabody, which is admired by architects for prioritsing good design, owns more than 66,000 homes in and around London and last year invested £356m in new homes.
Kerslake's comments came in the wake of three housebuilders – Berkeley Group, Crest Nicholson and McCarthy & Stone – cancelling shareholder payouts in order to preserve cash balances ahead of an impending downturn.
The chairman added that there was growing concern that construction sites would not be able to continue given the potential for deepening restrictions on social contact. "There must be a point at which that becomes not sustainable but, for the moment, sites are continuing."
His comments were echoed by Chris Brown, chief executive of regeneration developer Igloo, who said: "At the moment it is only a very small number of construction sites that have shut, where they have an infection or suspected infection somewhere in the workforce.
"But, if we do have more severe 'lock-downs' in certain places, they will have to think very carefully whether sites can continue to go ahead."