Cadogan Estates scheme would add extra floors to Sloane Street building and replace "Tudorbethan" Hans Crescent structure
PDP London is set to get the green light for proposals to redevelop a prominent corner site in Chelsea, adding extra storeys to a Sloane Street building and replacing a neighbouring structure completely.
The practice's plans for client Cadogan Estates would add two storeys on to 30-33 Sloane Street, which is a stone's throw from department store Harrods. Built in 1924, the structure is four storeys tall and is used for retail on the lowest two levels and office use above. The enlarged building would be for retail, office and restaurant use.
PDP's scheme would replace the current four-storey "Tudorbethan" building at 2 Hans Crescent with a bulkier five-storey structure for commercial, business and service uses. There would also be a roof terrace. The current structure and its neighbour No.4 date back to 1890.
A report to members of the Royal Borough of Kensington and Chelsea's Planning Committee said the practice's proposals for the buildings would create an extra 2,565sq m of floorspace across the block – which also includes 4 Hans Crescent and 49 Pavilion Road. The latter property would also be extended to provide additional office space as part of PDP's plans.
The buildings currently have a combined 3,014sq m, which would rise to 5,579sq m. According to officers' report to this week's committee meeting, No.2 and No.4 Hans Crescent are residential buildings that are currently being used as a wellbeing centre with temporary planning consent.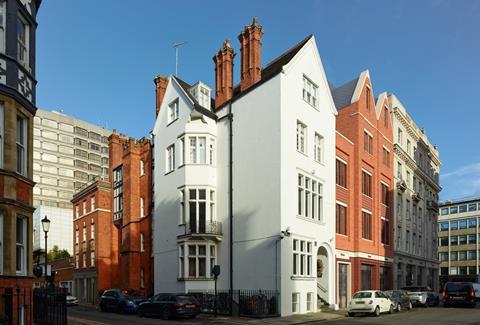 Under the proposals, No.4 would revert to residential use and replacement housing would be provided offsite by the developers to compensate for lost housing at No.2.
PDP's design and access statement supporting the proposals said Cadogan Estates' objectives for the project included delivering "new world class unencumbered retail floorspace" and "optimised density for an under-utilised site".
Recommending the scheme for approval RBKC planning officers acknowledged the proposals "involve a high level of intervention to the existing buildings" and would "change the grain of the area", which is part of the Hans Town Conservation Area.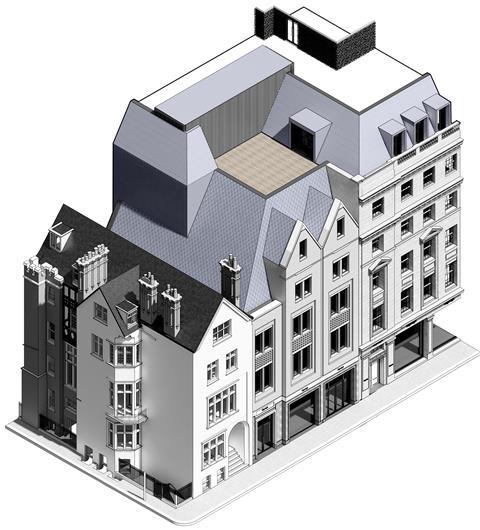 "The scheme would insert a taller and bulkier building, and in some views within the conservation area this element of the proposal would cause less than substantial harm," they said – in reference to 2 Hans Crescent.
"However, when considering the development as a whole, the proposed replacement buildings and associated changes would preserve the significance of the Hans Town Conservation Area and no harm would be caused to the designated heritage asset."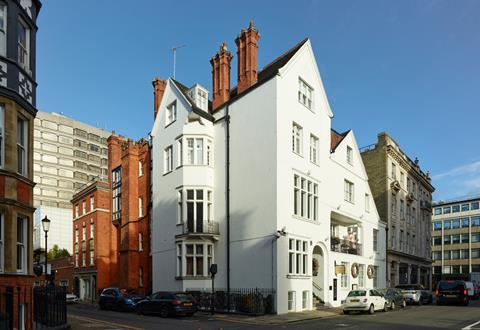 Two objections to the proposals had been received at the time the report was written; one consultation response in favour of the proposals had also been received.
RBKC's Planning Committee meets at 6.30pm on Thursday to consider the application.