Document slams permitted-development rights and calls for more cash to build social housing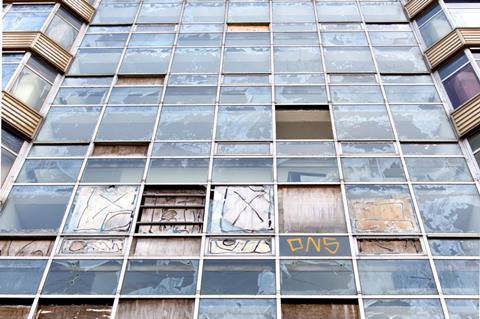 Current government housing policy makes building communities that help residents lead healthy and fulfilling lives "difficult to achieve", a new report claims.
Dealing with the country's housing crisis should be "much more than just a numbers game", argued Housing for a fairer society, written by the Town and Country Planning Association and published by the Association for Public Service Excellence.
Instead the response should be about "the creation of communities which enhance the health and wellbeing of individuals and creating opportunities for fulfilling and productive lives", the report said. Government policy in England had "made this vital objective much more difficult to achieve", it added.
The document laid out 10 recommendations which it said would lead to "increasing the delivery and retention of high-quality genuinely affordable housing and ensuring the multiple wider benefits of affordable housing delivery and development processes are realised".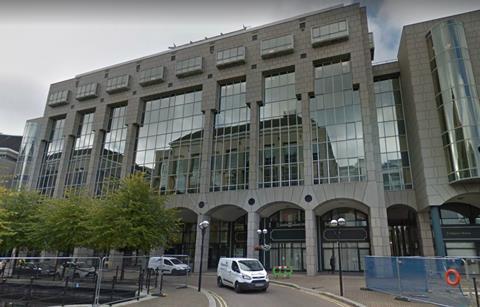 It called on the government to pump more cash into building homes for social rent and slammed the extension of permitted development rights to convert offices and other commercial space into homes without full planning permission, arguing the rule-relaxation had led to "poor design, quality of development and location of housing…which are a potential threat to people's health and wellbeing, with the most vulnerable people in society being more at risk".
Homes-from-office conversions created by PDRs have been labelled "rabbit hutches" by Labour's shadow housing minister John Healey, who said a Labour government would scrap them, while other critics have highlighted the lack of minimum space requirements and in some cases an absence of any natural light, leading some to describe such schemes as "21st century slums".
The TCPA report also called on the government to suspend Right to Buy in England or at least allow local councils to use 100% of the receipts from such sales to replace the lost affordable housing stock.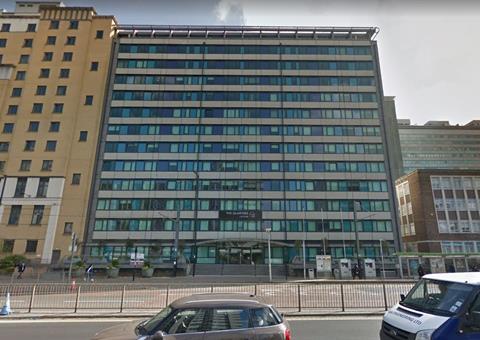 It also urged the government to reinstate a definition of affordable housing which linked affordability to income and the adoption by ministers of "a set of robust mandatory national housing standards, including standards on safety, accessibility, space, environmental impacts, energy performance, flood resilience, noise, and light".
The report also found that demand for affordable housing has remained unchanged for four years in a row, with more than half (59%) of all UK councils reporting what it called "severe" shortages.
Three quarters of councils in England and Wales relied on developer contributions as their main source of funding the delivery of affordable housing, "calling into question the efficacy of the government's market-led approach to housing delivery".
But APSE chief executive Paul O'Brien said it was important not to get distracted by talk of numbers of units being built when discussing the housing crisis.
"It is equally important is the notion of community, people's health and wellbeing and creating places where people want to live and work. The report points to a number of concerns that remain around government policy, particularly in England, which impede progress on these vital issues.
"What defines affordability, a continued lack of investment, the negative impact of the right to buy, the viability test and permitted development all require improvement or reform. A much greater emphasis on sustainable construction, housing standards and community benefits would also be welcome."
TCPA chief executive Fiona Howie said: "Local authorities have a powerful role in shaping existing and new places that can enhance people's health and wellbeing, but it is essential that they have the tools they need.
"This report highlights there is still much to be done to enable local authorities to deliver the affordable houses people so desperately need."
A spokesperson for the Ministry of Housing, Communities and Local Government said: "We want the housing market to work for everyone, taking action where necessary.
"All homes created under permitted development rights must meet building regulations and the prime minister last month called for new regulations to mandate developers to build higher-quality housing, including ensuring the Nationally Described Space Standard applies to all new homes."
The TCPA/APSE report's recommendations include:
Government should reinstate a definition of affordable housing which links affordability to income
Government should make significantly more investment available for social rental homes as well as other genuinely affordable tenures
Government should adopt a set of robust mandatory national housing standards, including standards on safety, accessibility, space, environmental impacts, energy performance, flood resilience, noise, and light
Government should reverse the central imposition of permitted development rights and give powers back to local authorities to reflect local circumstances
In both national and local government, there needs to be a stronger emphasis on the link between place-making and the delivery of homes
Local planning authorities should be empowered and adequately resourced to take on the role of 'master-developers' ensuring that Local Plans deliver real change
The government should produce a national labour strategy to support the expansion of the construction industry
The government should set out in the National Planning Policy Framework and Planning Practice Guidance much stronger guidance and policies on the use of Community Benefit Clauses.