Nicholas Boys Smith says body will accredit new local design codes
The man overseeing the set-up of the government's new housing design advisor, the Office for Place, has rejected the suggestion the body is just a reheated version of Cabe, the design quango scrapped by the coalition in 2010.
Nicholas Boys Smith, chair of the advisory board overseeing the set-up of the unit, said the Office for Place was "not Cabe 2", and was being set up to achieve different things.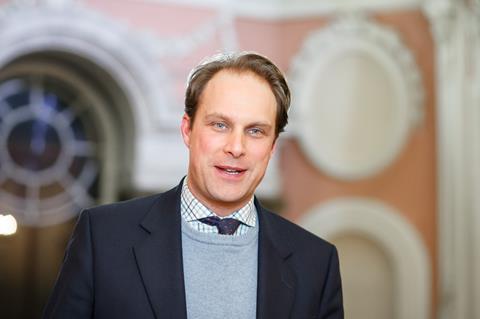 Boys Smith also said that the aim was that the Office for Place, currently a unit of around a dozen staff within the housing ministry, would become an independent body.
The body was launched last month by housing secretary Robert Jenrick alongside a series of tweaks to national planning policy designed to embed the government's "beauty" agenda in to the planning system. The government also published the final versions of its new National Model Design Code and National Model Design Guide.
Boys Smith, who set up the think tank Create Streets before heading the government's Building Better Building Beautiful Commission with Roger Scruton, said that while Cabe had focused on promoting design reviews of specific projects, the Office for Place was instead likely to take a role accrediting local design codes drawn up by councils and developers.
The body, announced last year, will also undertake research on placemaking and focus on sharing best practice.
Speaking to Building Design's sister title Housng Today, he said: "I do think this is different to Cabe. The world has moved on. What Cabe did successfully was embed the practice of design review. But when Cabe existed, and subsequently, we're not creating enough good places. We need to do more.
"Things Cabe was not able to do are now doable. The ease with which you can do some of the research is increasing – the opportunities for broad digital engagement have been absolutely revolutionised. We're at a different point.
"The Office for Place is not Cabe 2, it's not set up to be Cabe, it's set up to meet the needs we now have."
Asked whether the body would take a role accrediting local design codes, Boys Smith said the board hadn't made a definite decision but that it was "highly probable we will". He added the board was in discussions with government over the exact final form of the body, and whether it required statutory powers.
While working on local codes and undertaking research will be the body's initial focus, it will ultimately also act as an advisor to government and train professionals to implement its housing design agenda, he said.