Chair of select committee tables detailed questions over controversial planning decision
The chair of an influential committee of MPs has written to housing secretary Robert Jenrick demanding answers to dozens more outstanding questions in relation to the controversial decision to approve the £1bn Westferry Printworks scheme against the advice of officials.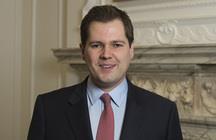 Housing and local government select committee chair Clive Betts wrote to Jenrick yesterday with 26 detailed questions related to the decision on the 1,500-home scheme, and demanding that Jenrick appear in front of the committee to explain his actions on July 13.
Prime minister Boris Johnson declared the matter "closed" last week despite the publication of a cache of documents revealing extensive contact between Jenrick and the scheme's promoter, Tory donor and media mogul Richard Desmond. The documents show Jenrick sped up the processing of the application in order to allow Desmond to avoid payment of a planning levy worth up to £50m. They also show he contacted the department to speed up the decision within 48 hours of having had dinner with Desmond at a Tory fundraising event.
However, the documents, showed Jenrick ultimately rebuffed Desmond's attempt to secure a further meeting to discuss the scheme which was designed by PLP.
Jenrick faced calls to resign over the affair last week but has denied any bias in his decision and remained in post with the support of the prime minister.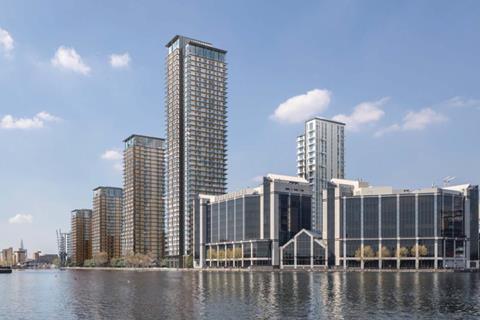 Betts said the committee "respectfully disagrees with the prime minister's assertion that "the matter is closed", and that "important gaps" remained in Jenrick's account of the decision-making process. He said that Jenrick has not provided all the information to the committee that he had provided to the permanent secretary.
Betts said that while the committee would not normally examine an individual case or decision, it believed the issues raised by the Westferry affairs meant that "we believe it is important to make an exception."
Among the questions posed to Jenrick, Betts asked if Jenrick followed department guidance of planning decision-making after his meeting with Desmond, whether a note of the meeting was made, and why he initiated further contact after the meeting. He also asked why the meeting was not included in the list of representations received by Jenrick since the close of the planning enquiry in his decision letter, and what advice officials gave him on the likelihood of legal challenge.
Betts' letter requested that Jenrick reply by July 6, ahead of his committee appearance the following Monday.