Sunday newspaper reports housing secretary overruled officials' objections to approve the £1bn housing scheme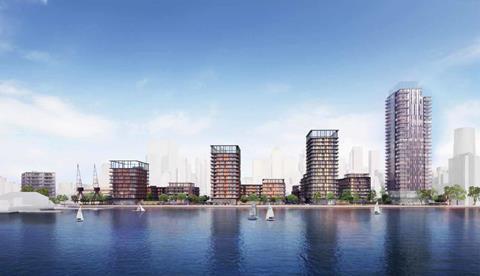 Housing secretary Robert Jenrick is under continued pressure regarding his decision to approve a £1bn east London housing scheme, after a Sunday newspaper reported that he overruled officials' objections without revealing that he had had contact with the developer, a high-profile Tory party donor.
Home secretary Priti Patel defended Jenrick yesterday, describing the matter as "closed", despite the Sunday Times reporting that officials "begged" Jenrick not to approve PLP's 1,500-home Westferry Printworks scheme, despite not knowing that he had had dinner with the developer, billionaire media mogul Richard Desmond.
The then chief planner Steve Quartermain is said to have objected to the scheme when he discussed it with Jenrick, reportedly saying: "The visual impact of it is terrible. There are policies around tall buildings in that particular area. It's too big. It's too tall. It's too dense."
Documents released by the government last week revealed that Jenrick exchanged numerous text messages with Desmond last year when the appeal was live after meeting him at a Tory fundraising dinner, at which Desmond lobbied him over the scheme.
Though Jenrick ultimately declined to meet with Desmond specifically to discuss the scheme, within 48 hours of the fundraising dinner he had contacted departmental officials to urge them to speed up the processing of the application.
The documents also made clear that Jenrick ultimately directed officials to issue the decision on the date they did in order that the scheme avoid a local levy payment of up to £50m, due to come in to force the next day.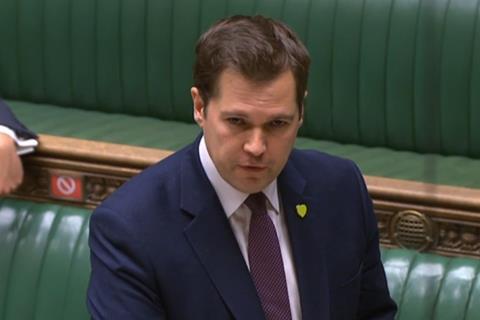 The Sunday Times reported that Jenrick told officials there was "no point" arguing with his decision, despite them informing him that it was 70-80% likely to face a legal challenge. Jenrick's decision was ultimately ruled unlawful in May after he admitted "apparent bias", following a legal challenge by the original planning authority, Tower Hamlets, which had objected to the scheme.
The paper said it had spoken to a whistleblower who was insistent that key officials on the case were not informed of Jenrick's contacts with Desmond, and that then chief planner Steve Quartermain and Richard Watson, head of the national planning casework unit, "practically begged" Jenrick to reconsider.
Shadow housing secretary Steve Reed described the news as "explosive" and said Jenrick "has new and very serious questions to answer." He also called on the government to halt plans, trailed in recent weeks, to move housebuilding powers from local councils to the housing secretary via the setting up of a wave of new development corporations.
A government spokesman defended Jenrick, saying the Westferry decision came after "a thorough decision-making process, approached with an open mind, with no question of bias.
"The secretary of state read the [planning] inspector's report and representations from parties and took advice from officials throughout the process."
The Ministry of Housing, Communities and Local Government said that a full account has been sent to the HCLG select committee by the secretary of state and that the department had "nothing further to add."
Home secretary Priti Patel yesterday tried to tell the BBC's Andrew Marr show that the case was now closed. She said: "The correspondence, the documentation is out in the public domain on this particular application – and rightly so. It is a significant decision, a significant application.
"The papers have been published. The secretary of state has followed all issues around transparency."
However a senior planning lawyer involved in the case has pointed out that the documents released by Jenrick are heavily redacted.
Sasha White, QC at Landmark Chambers, who represented Tower Hamlets council in its successful legal challenge to Jenrick's decision, called for the government to release fully unredacted versions of internal emails and text messages relating to the case.
White said: "There is a vast amount of redaction here – it leaves you asking why we haven't got the full material. If Mr Jenrick wants full transparency why should any of it be redacted? There's so much still not in the public domain."
He said he was "staggered" by the extent of contact that Jenrick had with Desmond.