Permission quashed for 1,524-home scheme after Jenrick admits decision to over-rule council could appear biased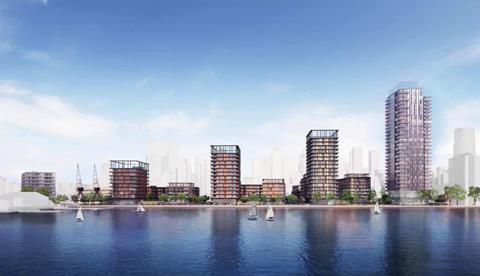 The government has agreed to quash planning permission for the huge Westferry Printworks scheme in east London after accepting secretary of state Robert Jenrick had shown "apparent bias" in approving it.
It chose to do this rather than release correspondence between the minister and the developer, Northern & Shell which is owned by former Daily Express owner Richard Desmond, a former donor to both the Conservative Party and UKIP. The government's reluctance to be transparent has sparked anger among critics.
The 1,524-home scheme designed by PLP was approved controversially in January by Jenrick against the recommendation of a planning inspector.
Tower Hamlets, the planning authority for the scheme, launched a legal case against the government on the basis that the date of the decision allowed the developer to avoid between £30m and £50m in additional planning obligations which would have applied if it had been approved the following day.
The charges would have applied as Tower Hamlets was due to bring in a new community infrastructure levy charging schedule.
The government has now allowed the decision to be quashed following a request by Tower Hamlets, as part of the legal proceedings, that it disclose correspondence between the government and the developer over the decision.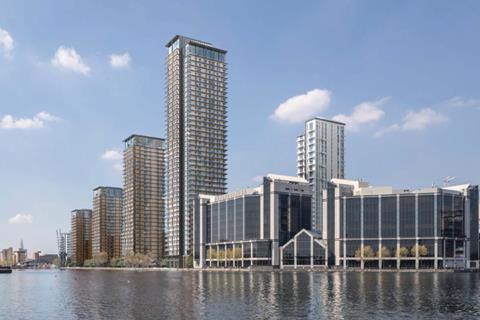 A government spokesman denied that Jenrick had displayed any "actual bias" in taking the decision, but confirmed that the department had "agreed that the application will be redetermined."
However, according to pre-application correspondence referred to in a High Court consent order, Jenrick confirmed that the decision letter was issued on January 14 so that it would be before Tower Hamlets' new infrastructure levy was adopted. He also conceded that the timing "would lead the fair-minded and informed observer" to conclude that there was a real possibility he was "biased" in favour of the developer.
According to barrister Melissa Murphy of Francis Taylor Building chambers, who acted for the Greater London Authority (GLA) after it joined the action against the permission, the government agreed to pay costs to Tower Hamlets and the GLA, .
The scheme of five towers rising to 44 storeys was appealed by Northern & Shell for non-determination in March last year and was called in by the secretary of state shortly after - prior to Tower Hamlets saying it would have rejected the application anyway. The inspector recommended the scheme be turned down due to the "unacceptable" level of affordable housing proposed and the impact on nearby heritage.
However Jenrick approved the scheme despite the inspector's recommendation in January this year.
Tower Hamlets mayor John Biggs said: "We may never know what emails and memos the secretary of state received before making his decision and what influence they had, but his reluctance to disclose them speaks volumes.
"In siding with the developer, he went against not only the planning inspector but also the council's strategic development committee and the residents whose lives would be directly impacted by this scheme."
The decision to quash the permission was also welcomed by the GLA. The deputy mayor for planning, regeneration and skills, Jules Pipe, said the scheme needed to increase the amount of affordable housing. He said: "We remain concerned about the scale of the scheme and its proposed development of locally designated open space. We expect any future decision by ministers to take all our concerns into account and hope permission will be refused."
Andrew Wood, a Tower Hamlets councillor who resigned as leader of the local Conservative group after Mr Jenrick's decision, told the Times that details of the decision should be made public. He said: "The reasons for the minister's decision and his correspondence with the developer should be put in the public domain and investigated by the appropriate authorities."