Housing select committee chief increases pressure on Robert Jenrick over unlawful appeal decision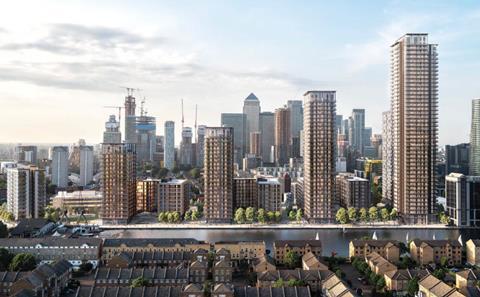 An influential cross-party committee of MPs has demanded that housing secretary Robert Jenrick hand over all documents relating to his unlawful decision to approve a 1,500-home scheme being promoted by a Tory party donor.
Clive Betts, chair of the housing, communities and local government select committee, wrote to Robert Jenrick today requesting that he provide details of all correspondence, notes and advice from officials relating to PLP's Westferry Printworks scheme in East London.
Jenrick's January decision to approve the controversial scheme against the advice of a planning inspector, and just a day before a new planning charge would have been applied to it costing the developer as much as £50m, has already been quashed after Jenrick admitted "apparent bias" in the decision.
However, Labour MP Betts said in his letter that he was nevertheless concerned that without publication of the documents, "this matter could lead to an erosion of trust in the integrity of the planning system and in our wider democratic process." Betts asked for relevant documents to be either sent to the committee, or put in the public domain.
Jenrick on Monday admitted that he had passed all documents relevant to the decision to the Cabinet Secretary Mark Sedwill, which the Labour Party said was a tacit admission of an enquiry by Sedwill into Jenrick's conduct.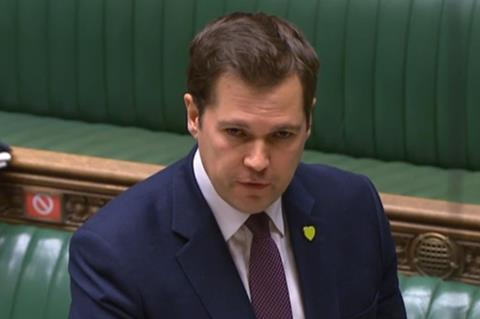 Jenrick continues to deny he displayed any actual bias in making the decision, which he told the House of Commons on Monday he took "in good faith and will an open mind".
His comments came after it was revealed that the owner of the developer behind the £1bn Westferry Printworks scheme, former Express Newspapers proprietor Richard Desmond, had attempted to lobby Jenrick about the scheme in November last year at a Tory fundraising dinner which he paid £12,000 to attend. Jenrick says he refused to discuss the matter with him and had informed officials of this contact prior to making the decision.
Last week the housing minister, Chris Pincher, told Betts in the House of Commons that he would "take seriously and consider weightily" any request for documents relating to the case.
The request for documents follows similar requests for information from the Labour Party and from Tower Hamlets, the borough in which the development is sited, and which took the legal action that led to Jenrick's decision being quashed.
Jenrick's decision to concede "apparent bias" and not contest Tower Hamlets case meant Jenrick was able to avoid the risk that the judge in the case would order the disclosure of the documents sought by Tower Hamlets.