See the full list of winners of Building Design's Architect of the Year Awards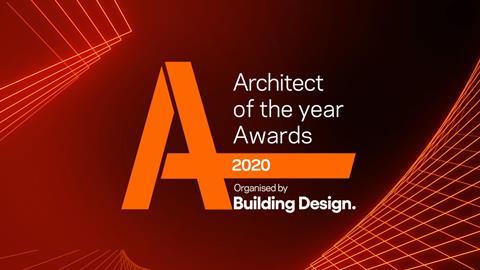 Mica Architects has been crowned Architect of the Year at Building Design's prestigious annual awards.
The practice was honoured with the Gold Award for overall winner at the ceremony which was streamed on Building Design's website today and watched live by hundreds of architects, clients and their collaborators.
As well as being named Architect of the Year, Mica – the practice born out of Rick Mather Architects in 2017 following Mather's death – also scooped the award for Refurbishment Architect of the Year.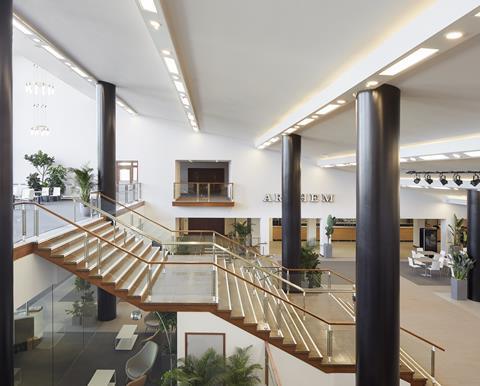 The judges – who underlined the importance of restoring and repurposing existing buildings at a time of climate crisis – praised Mica's entry for its high standard and variety of work. This included converting London's famous Centre Point tower into flats, restoring Croydon's 1962 Fairfield Halls to its former glory and rescuing crumbling 12th-century Hay Castle.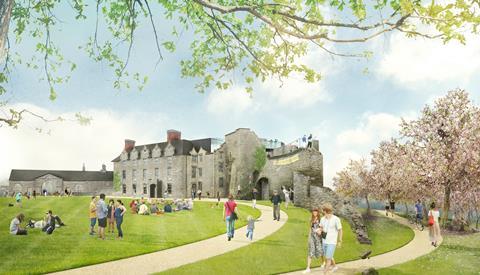 The practice also led the most significant development at Lincoln's Inn's grade I-listed Great Hall and Library for 150 years, ranging from heritage-led conservation and restoration to bold contemporary additions to the oldest working library in London.
Other big winners at this year's AYAs include Office S&M which won the prestigious YAYA crown, RCKa, which scooped the inaugural Social Impact Award, and Levitt Bernstein's Julia Park who was named Architect Leader for her tireless campaigning against the iniquities of permitted development (PD) rights.
The full list of AYA 2020 winners:
Architect of the Year: Gold Award: Mica Architects
Sustainability Architect: HTA
Refurbishment Architect: Mica Architects
Public Building Architect: Dow Jones (Highly commended: Bell Phillips)
Housing Architect: Alison Brooks Architects
Office Architect: Bennetts Associates
Individual House Architect: McGonigle McGrath (Highly commended: Alison Brooks Architects)
Infrastructure Architect: Arup Architecture
Public Realm Architect: Nex
Education Architect (nursery to 6th form): Penoyre & Prasad (Highly commended: Architype)
Education Architect (higher): Grimshaw (Highly commended: Cottrell & Vermeulen)
Retail & Leisure Architect: Faulkner Browns
Interior Architect: Sheppard Robson
Small Project Architect: Pad Studio
Young Architect of the Year (YAYA): Office S&M
Best Architect Employer: Jestico & Whiles
Architect Leader: Julia Park, Levitt Bernstein
Social impact: RCKa (Highly commended: Turner Works)
Architectural Client: London Borough of Sutton (nominated by Bell Phillips)
Winners showreel
AYA 2020 judging panel
Chaired by Thomas Lane, Assemble Media Group
Jamie Fobert, director, Jamie Fobert Architects
Mary Duggan, founder, Mary Duggan Architects
Phil Tait, head of development, British Land
Kay Hughes, design director, HS2 Ltd
Liz Smith, head of architecture, Purcell
Rab Bennetts, co-founder, Bennetts Associates
Julia Barfield, director, Marks Barfield Architects
Patrick Bellew, principal, Atelier Ten
Mary Bowman, partner, Gustafson Porter & Bowman
Colm Lacey, chief executive, Brick by Brick
David Rudlin, principal, Urbed
Elizabeth Hopkirk, assistant editor, Building Design