Young Architect of the Year Award has helped launch many careers over past two decades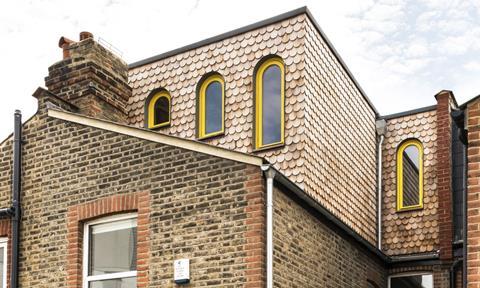 Office S&M has won the 2020 Young Architect of the Year Award.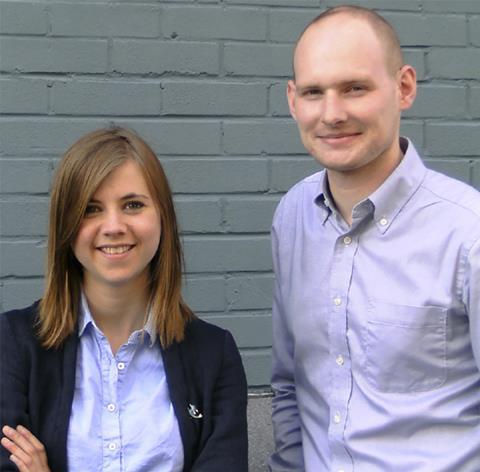 Office S&M was founded seven years ago by Catrina Stewart and Hugh McEwen and is now a firm of four known for its playful projects and experimental approach to materials.
The practice has worked on new-build housing, workspace retrofit and public realm projects for public and private clients.
Its YAYA entry included two jazzy extensions and a £205,000 pistachio-and-pink build-to-rent house that completes a terrace in Newham, east London, with a head-turning flourish.
They say: "By putting an emphasis on being inventive, we find opportunities where others see an obstacle. Joyful design is embedded in our DNA, and we use colour as a building material."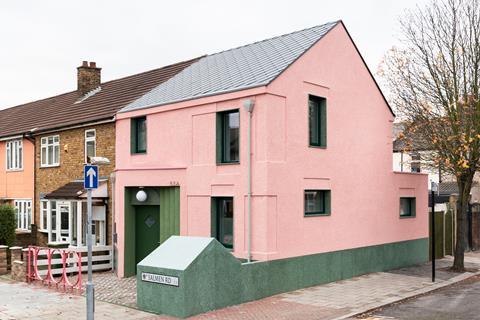 Building Design's YAYA prize has been the launchpad of many careers, including Niall McLaughlin, Coffey Architects and Carmody Groarke, which a decade later went on to win the overall AYA Gold Award.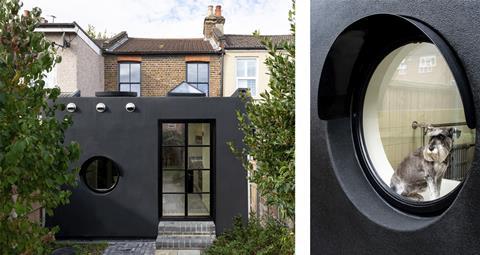 AYA 2020 judging panel
Chaired by Thomas Lane, Assemble Media Group
Jamie Fobert, director, Jamie Fobert Architects
Mary Duggan, founder, Mary Duggan Architects
Phil Tait, head of development, British Land
Kay Hughes, design director, HS2 Ltd
Liz Smith, head of architecture, Purcell
Rab Bennetts, co-founder, Bennetts Associates
Julia Barfield, director, Marks Barfield Architects
Patrick Bellew, principal, Atelier Ten
Mary Bowman, partner, Gustafson Porter & Bowman
Colm Lacey, chief executive, Brick by Brick
David Rudlin, principal, Urbed
Elizabeth Hopkirk, assistant editor, Building Design