Weston Williamson director calls for profession-wide acts of solidarity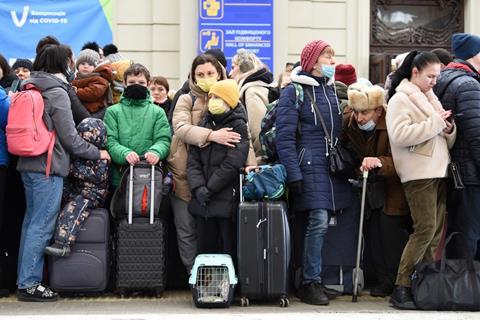 The director of a leading architecture practice has offered his help to Ukrainian architecture students – and urged others in the profession to follow suit.
Chris Williamson, founding partner at infrastructure specialist Weston Williamson & Partners, said he could offer apprenticeships in his practice, connections at the architecture schools where he teaches – and his two spare rooms.
He admitted that alone he could only help one or two, but that if the profession rallied around something more significant could be achieved.
He contacted Building Design, the RIBA and the Architects' Council of Europe (ACE) to rally support and in the hope of getting word out to any Ukrainian architecture students who have escaped and want to continue their studies while war rages in their country.
"Out of the hundreds of thousands of fleeing Ukrainians there must be quite a few architecture students and I wanted to help," he said.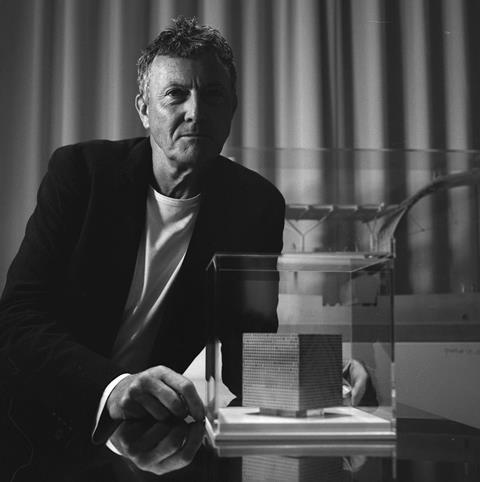 "There must be a lot of architects like me who have paid off their mortgage and have spare rooms and access to jobs who could help them continue their education until they can return.
"The architecture profession in the UK was bolstered by emigres from Soviet states after the Second World War. We have a great legacy of immigration to build on."
Williamson, who has offered to pay the fees for any prescription exams students would need to take, teaches at the LSA (London School of Architecture) and UEL (University of East London). He said he had already had a supportive reply from Neal Shashore, the LSA's head of school.
It remains unclear how many Ukrainian refugees the UK government will admit and on what basis. With only around 50 visas issued by yesterday, Boris Johnson and home secretary Priti Patel have been criticised for not doing enough and for giving conflicting messages. Labour leader Keir Starmer denounced the arrangements as "chaotic".
However the government's official website yesterday announced plans for a new sponsorship scheme for Ukrainians without family ties here which would allow sponsors, "such as communities, private sponsors or local authorities, to bring those forced to flee Ukraine to the UK".
It said there would be no limit on the scheme. "We will welcome as many Ukrainians as wish to come and have matched sponsors," it said.
"Those who come under this scheme will also be granted leave for an initial period of 12 months and able to work and access public services."
It said it would work with "international partners" to ensure that displaced Ukrainians were supported to apply.
"We will also make sure that those who want to sponsor an individual or family can volunteer and be matched quickly with Ukrainians in need, working closely with the devolved administrations and local authorities across the country."
It promised further details would be published soon, including information on how people and organisations in the UK can apply to be sponsors.
Williamson, who was RIBA international vice president until three years ago, said his idea had the "germ of a possibility that seems do-able".
Meanwhile the ACE, which no longer covers the UK, said it planned to coordinate job offers from member organisations and requests from Ukrainians as well as exploring with the Council of the European Association for Architectural Education how to help Ukrainian architecture students find placements in EU schools. ACE president Ruth Schagemann also said it would approach software companies about equipping new workstations created in architecture practices.