Job is practice's first volume resi project in the capital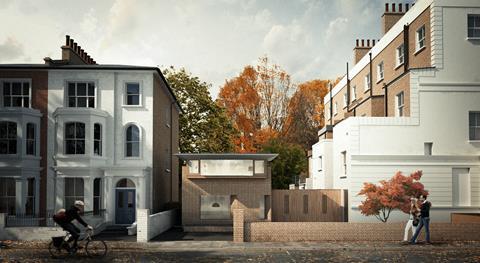 Knox Bhavan has started work on its first volume housing development in London, a contemporary home combined with the refurbishment of an adjacent block of flats.
The project in Notting Hill will result in six homes.
Huddled discreetly within a street of Victorian town houses, the contemporary house will be barely higher than the porches of the neighbouring properties.
The two-storey design on Tavistock Road will be even lower than the single-storey garage which it replaces.
Though the architects were constrained by tight planning restrictions in the local conservation area, the reduced height of the new house compared to the existing garage was a voluntary decision. The practice said it would allow "more sky, light and openness".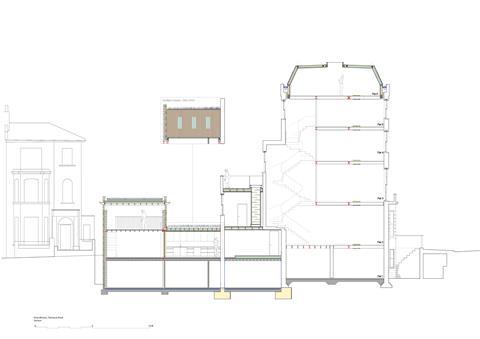 Laterally, the design is limited by the conservation area's requirement for two-metre gaps between buildings, further shrinking the building area available to the architects.
Despite these modest dimensions, careful use of space ensures the new house will be bright and spacious, centred around an airy kitchen and living area, said the practice. More rooms will be contained in the two above-ground storeys and a basement level.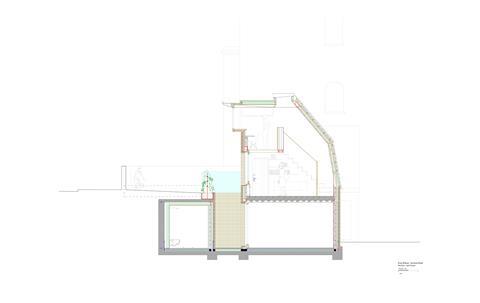 The project is part of a larger remodelling of an adjacent five-storey property. Residents of this will look out on the new-build house's sedum roof and green rear wall.
Senior partner Simon Knox said: "Thanks to a committed and imaginative client, the brief for this development outgrew a more modest initial concept to become something that demonstrates how carefully approached sites, however small they may be, have the power and potential to transform a neighbourhood and provide high-quality homes."