Architects among five firms in running for US$100m Washington DC landmark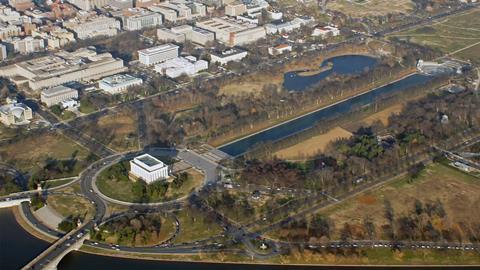 V&A Dundee architect Kengo Kuma and New York High Line creator James Corner Field Operations are among five practices vying to design a new memorial commemorating the global war on terrorism.
Planned for a site near the Lincoln Memorial in Washington DC, the new memorial aims to "honour, heal, empower and unite" those involved in US counter-terrorism actions and operations since the September 11 attacks of 2001.
The memorial was originally projected to cost US$50m (£40m at today's exchange rates) but recent reports suggested inflationary pressures had led to a doubling of the anticipated budget to US$100m, which needs to be raised by the Global War on Terrorism Memorial Foundation.
A progress update from the foundation said that as well as Kuma and Field Operations, the other shortlisted firms are Marlon Blackwell Architects, BAU Butzer Architects and Urbanism, and Rogers Partners Architects & Urban Designers.
The practices were whittled down from a longlist of 17 firms with the assistance of project "architectural partners" Winstanley Architects and Aecom.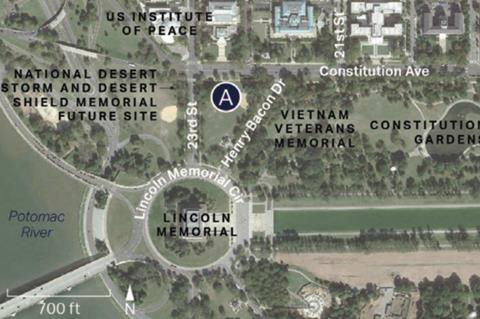 Foundation president and chief executive officer Michael "Rod" Rodriguez, a former US Army Green Beret, said the memorial team expected to be able to confirm the design lead for the project by the autumn.
"We are confident that each of the remaining candidates are fully capable of bringing their own unique vision to the project, incorporating feedback from Gold Star families and veterans into the memorial's design, and guiding a team of other artists who will help create this sacred tribute to American heroes," he said.
"We look forward to making a final designer selection later this summer."
The memorial has been allocated a spot on the National Mall to the north of the Lincoln Memorial.