Mixed messages damaging country's reputation, National Infrastructure Commission boss adds
Boris Johnson has joined Sir John Armitt in condemning suggestions that HS2 should be pared back by cutting the leg to Manchester and making the decision to mothball the planned station at Euston a permanent one.
The former prime minister, who gave the project the green light more than three years ago, said scaling back the railway would be "nonsense" and added: "It makes no sense at all to deliver a mutilated HS2."
National Infrastructure Commission chair Armitt told the BBC at the weekend the government should hold its nerve and stick to building out the project.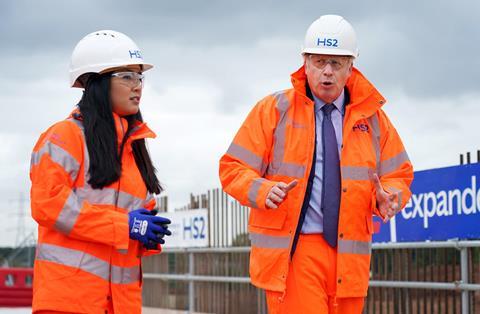 He said: "You control the costs, you don't run at the first whiff of gunfire. You buckle down and you address those cost issues and you address them on a daily basis across the whole project."
And he said the repeated mixed signals were damaging the country's reputation. "If we don't continue what are we saying to the rest of the world? What are we saying to all those investors who we want to bring into the UK? Here is a country that sets itself ambitions and then runs away when it starts to see some challenges. We have to meet the challenges."
More than 80 companies, including British Land and Manchester Airports Group, have written to government to get clarity on its commitment to HS2.
The chief executive of the Northern Powerhouse Partnership, Henri Murison, added that government changes in policy were damaging business: "What [these say] is: 'You can't rely on this government. If they tell you something is going to happen, you shouldn't believe them.'"
Chancellor Jeremey Hunt, who last week said costs on HS2 were "getting totally out of control", and prime minister Rishi Sunak are reportedly looking at cuts on HS2 to keep costs down with a decision due possibly as early as this week.
Yesterday, former transport secretary Grant Shapps said it would be "crazy" not to review the plans which the current defence secretary said had increased in costs because of inflation and the war in Ukraine.
The boss of one of the contractors working on the first phase said HS2 was always looking at its budgets. "HS2 are always looking to optimise the programme," said Kier chief Andrew Davies at his firm's recent annual results.
Sunak, who is understood to have never visited the scheme while chancellor or prime minister, has long considered to be lukewarm about the project.
Hunt, who visited the job last autumn, is due to deliver his autumn statement on 22 November by which time more clarity on the scheme is expected to have been provided.
Sir John Armitt will be speaking at this week's Building the Future Commission conference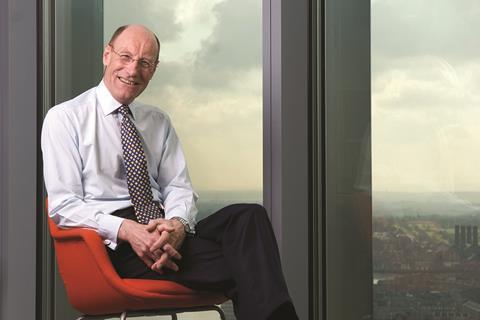 NIC chair Sir John Armitt is a keynote speaker at the Building the Future Commission Conference in Westminster on Wednesday. You can join us to hear from him and more of the leading figures across the construction industry – and find out more about the work of the commission.
The day will include panel debates on net zero, digital transformation and building safety as well as talks from other high-profile speakers on future trends and ideas that could transform the sector.
Other keynote speakers include Katy Dowding, president & CEO, Skanska UK, and Martha Tsigkari, head of the applied R+D group, Foster + Partners.
There will also be the chance to feed in your ideas to the commission and to network with other industry professionals keen to share knowledge.
You can follow our progress using #BuildingTheFuture on social media.