South London museum's £20k contract sought £10m in professional indemnity insurance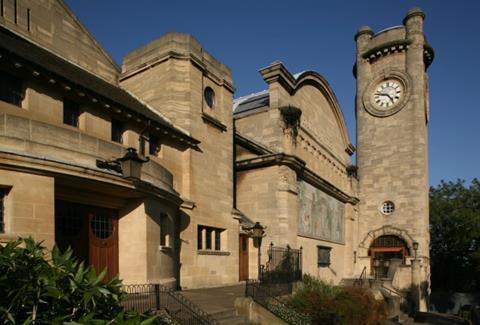 A south London museum's hunt for a masterplan architect – deemed a brilliant opportunity for a small or medium-sized practice in theory – has drawn fire from architects for demanding an unrealistically high level of insurance cover for a £20,000 job.
The Horniman Museum in Forest Hill last week used the government's Contract Finder website to launch a call for bidders to draw up a 10-year vision for its development. The project includes addressing issues related to the entrance, making better use of the whole site and deciding on the long-term use of the museum's Study Collections Centre.
Although its arts and crafts main building, designed by Charles Harrison Townsend, is more than 115 years old, the museum has a strong track record of introducing new elements. Recent additions include Architype's 1996 CUE building, Allies & Morrison's 2002 extension and Walters & Cohen's pavilion, which opened in 2012.
The tender notice for the Horniman masterplan specified that the project was suitable for SME bidders but its suggestion that a minimum of £10m in professional indemnity insurance was required – along with £5m in public indemnity insurance and £5m in employers liability insurance – prompted anger and disbelief on social media.
More than one professional said that the insurance ask ruled their practice out of bidding for the job, while another said they had sought clarification from the Horniman on the figure and had been told the £10m ask had been just "a figure in a box" for the portal, and wasn't a guide.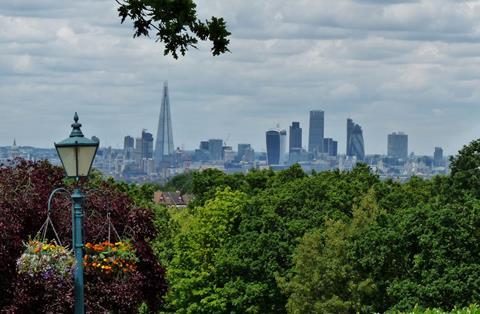 A separate tender terms and conditions document, described as "updated", gives a figure of £5m for the minimum insurance requirements for the job.
RCKa founder Russell Curtis, who campaigns on procurement issues, said uncertainty over the "ludicrous" figures used in the Horniman procurement would cause small practices to disregard a potentially "amazing opportunity".
In 2016 Curtis prompted Surrey University to re-run the procurement process for the extension of its Maguire and Murray-designed student union building because original pre-qualificaiton requirements broke EU rules.
He told BD that the Horniman Museum situation was symptomatic of a wider failure among public bodies to get proper advice about the demands they were making of potential contractors before they put jobs out to tender.
"This project would be an amazing opportunity for a small practice, but most will simply disregard it due to the ludicrous PII requirement and the pitiful fee estimate," he said.
"Public bodies may just be 'ticking boxes' and thinking that these variables are without consequence, but doing so without any thought as to the implications fundamentally changes the type of practices who will be attracted to this work – unintentionally diminishing the outcome.
"It's not as if there aren't myriad organisations out there willing to advise inexperienced clients on how to tender projects properly.
"It's a great shame they chose not to approach one of these before they embarked on commissioning an architect for such an important project."
Curtis had earlier commented on social media that the annual cost of professional indemnity insurance worth £10m was "approximately" the level of the fee for the masterplan.
A spokesman for the museum said the requirement for £10m in professional indemnity insurance had been a "straightforward mistake" that had now been rectified. He said the correct level of PII cover required was £1m.
"We always encourage tenders from SMEs," the spokesman added. "Around 80% of our procurement is with SMEs."
The deadline for submitting tenders for the masterplan job is 12pm on December 17.