Pelli Clarke Pelli and Sou Fujimoto also working on 8ha redevelopment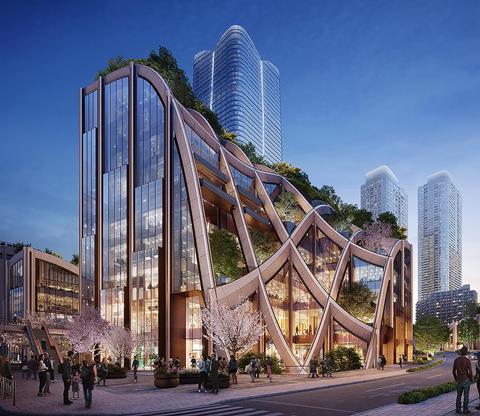 Heatherwick Studio has released images of its first project to be built in Japan, an 8ha redevelopment in Tokyo inspired by the idea of a giant pergola.
The £4.5bn scheme, for developer Mori Building Company, will also contain three towers by Pelli Clarke Pelli and retail designed by Sou Fujimoto.
Other architects appointed to the Toranomon-Azabudai project include Canadians Yabu Pushelberg, Italy's Marco Costanzi and Singapore's Soo Chan. All the architects were commissioned independently.
The project, which is roughly the size of the Rockefeller Centre in New York, broke ground this month and is due to complete in 2023.
It will be Heatherwick's first built project in Japan. A temple commissioned in Kagoshima in 2001 was never built.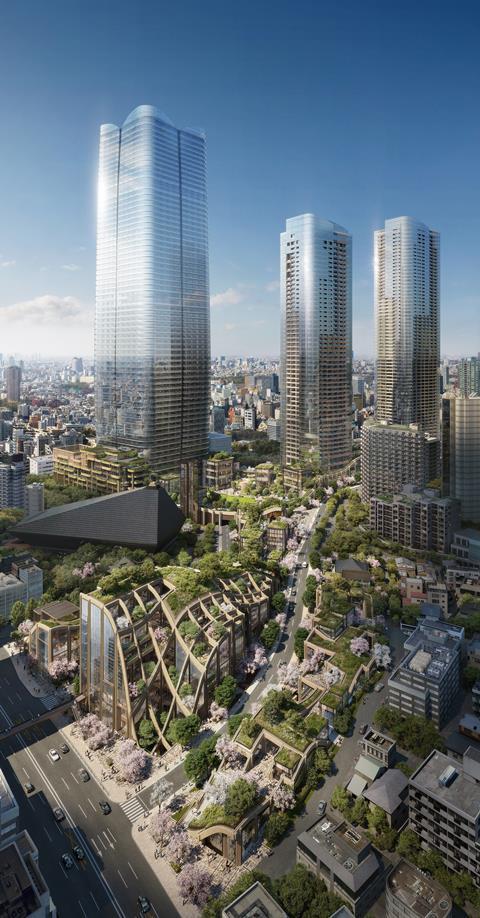 The developer issued a statement saying it hoped the resulting neighbourhood, in the wealthy Minato district, would "combine the sophistication of a megalopolis with the intimacy of a small village in the heart of Tokyo" and would attract up to 30 million people a year.
With a total floor area of 860,400sq m, it will have space for 20,000 office workers and 3,500 residents. There will also be a school, temple, hotel, cultural facilities and power stations supplying electricity to the neighbourhood.
Heatherwick Studio designed the public realm and lower-level podium architecture, along with the retail and landscaping which includes a 6,000sq m central square.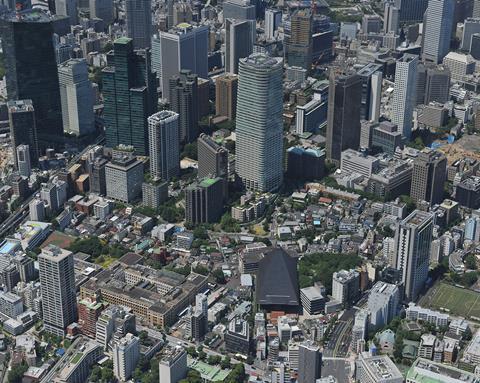 Founder Thomas Heatherwick said they devised the idea of a garden pergola scaled up to district size as a way of introducing green space – both at ground level and climbing up the podium buildings.
"As many new developments around the world can be harsh and sterile we wondered if we could provide a more human-centred alternative by integrating surprisingly intense quantities of planting and greenery," he said.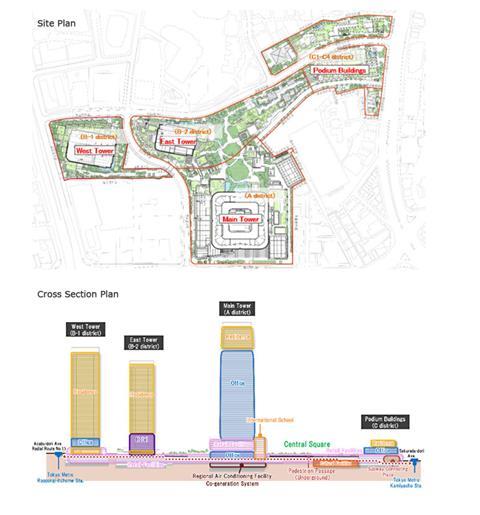 "This concept has allowed us to bring an overarching logic to an eight-hectare piece of Tokyo while also making space for facilities such as housing, shops, hotels, spas, a school and a temple within the sections framed by the grid."
Neil Hubbard, group leader at Heatherwick Stu dio which has been working on the project for the last four years, said the design accentuated the setting's valley topography, "creating an undulating arrangement that uses a pergola-like structural system to create a variety of landscape spaces, from hidden gardens to sunken courtyards".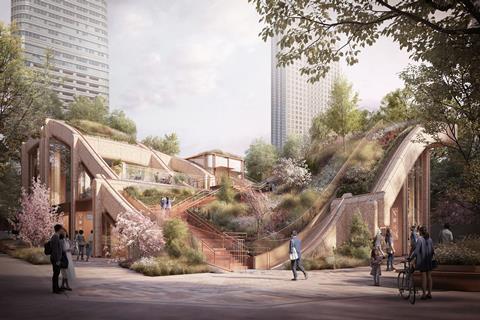 He added: "Weaving and flowing through the scheme, a family of pavilions emerges from the grid of the pergola. Rather than focus on one single impression, we hope to encourage exploration by creating hundreds of moments to be revealed and discovered."
>> Also read: British and Japanese architects explore post-tsunami resconstruction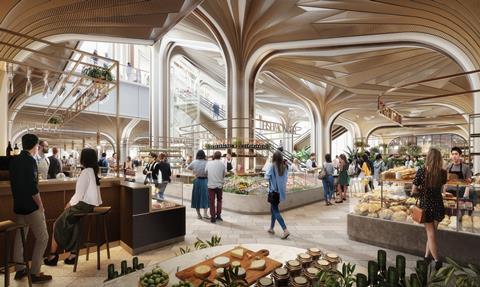 The three towers have been designed by Pelli Clarke Pelli, led by the practice's founders, Fred Clarke and César Pelli, who died in July.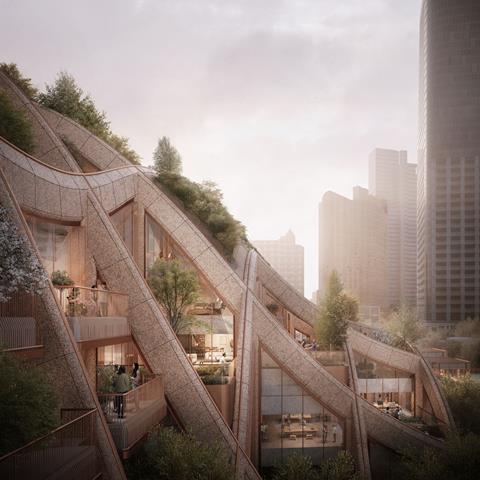 The developer said its scheme would incorporate cutting-edge seismic technology that would make it safe enough for people to carry on living and working even in the event of a disaster on the scale of 2011's devastating earthquake.