Deal to upgrade Shoreditch secondary has £13m price tag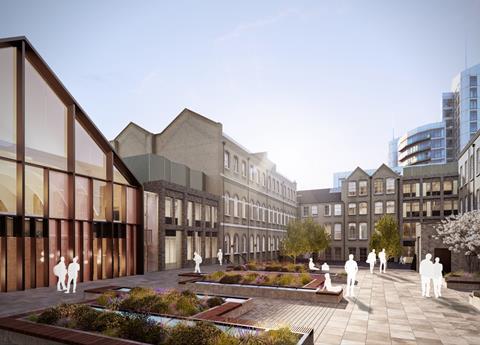 Work on a Hawkins Brown-designed project in Shoreditch has taken a step towards starting after contractors were invited to bid for the £13m job.
They have until August 6 to express interest in the project to upgrade a London comprehensive whose former pupils include Tower 42 architect Richard Seifert and Spandau Ballet bassist Martin Kemp.
The Central Foundation Boys' School close to Old Street roundabout in Shoreditch wants to renovate an existing building and build a new arts block under plans to increase pupil numbers at the 900-place school.
Construction is due to start on site next April and finish in June 2023.
The job is the second phase of a rebuilding project at the school, whose other alumni include DJ Trevor Nelson and saxophonist Ronnie Scott, which will see Gilbert-Ash complete work on new and refurbished buildings this September.