The Bruce Sounes who testified is a very different individual to the one I knew, says TMO director
The man responsible for recommending the appointment of Studio E to the Grenfell Tower refurbishment in 2012 said project associate Bruce Sounes was "a very different individual" when he gave evidence to the inquiry in March this year.
In an unsolicited remark during yesterday's hearing, Mark Anderson of Kensington & Chelsea Tenant Management Organisation (TMO) said the architect appeared to have lost his confidence.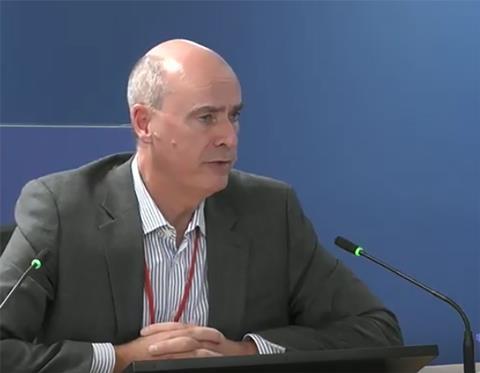 Anderson was being questioned about how he had satisfied himself about Studio E's expertise and ability to resource the project. [See separate story on Building Design today.]
He replied that he had initially asked Studio E director Andrzej Kuszell about the practice's experience, approach, track record and ISO accreditation before being introduced to Sounes who would lead the project with ex-Fosters staffer Neil Crawford.
Anderson said he was told they would initially use a small number of architects which would gradually build up and that they had a team of 30 in their office they could draw on.
Atkinson said: "I was quite impressed with Bruce. If I may, Mr Chairman, I think the Bruce Sounes you had here in March is a very different individual to the one I had experience of.
"He appears to have lost confidence and his enthusiasm and drive."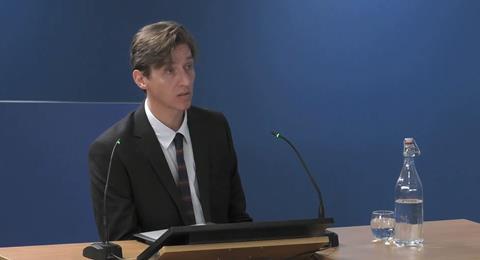 When Anderson first met him in 2012, he said: "He came across as very knowledgeable and experienced."
Sounes' testimony to the Grenfell Tower Inquiry had to be adjourned twice back in March because he was said to be too unwell to continue being cross-examined. No further explanation was given.
The second time this happened he was unable to complete his evidence until July because the outbreak of coronavirus meant the inquiry itself was suspended for four months.
The inquiry continues.