Practice demands opportunity to 'properly comment' on past RIBA president Paul Hyett's 575-page report - and that he reveal his own cladding experience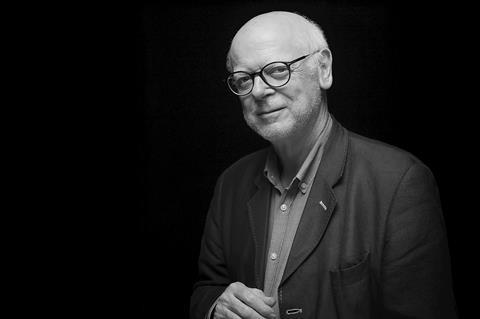 Grenfell Tower refurbishment architect Studio E has detailed a string of grievances with a yet-to-be-published report on the west London tower block's upgrade produced by past RIBA president Paul Hyett.
Hyett, who was appointed as expert architectural witness to the Grenfell Inquiry in 2018, has produced a 575-page overview on the design, delivery and regulatory compliance of the project, which saw the 25-storey building clad in aluminium composite material (ACM) that caught fire in 2017 with the loss of 72 lives.
The report remains unpublished but has been shared with core participants in the Grenfell Inquiry's second-phase hearings this week. Original project architect Studio E used its 50-page opening statement to unpack its concerns.
In the document, Studio E said Hyett – who is London principal at US architecture firm HKS – appeared not to appreciate that the practice's involvement with Grenfell Tower's refurbishment had changed fundamentally after Rydon was appointed as design-and-build contractor for the project in 2014.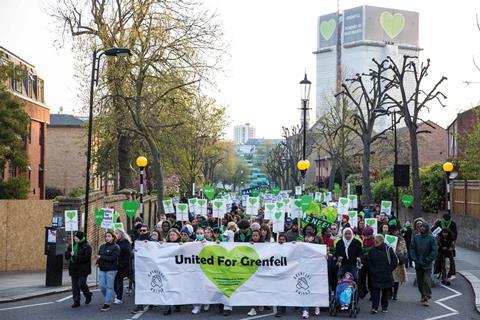 The practice said the Hyett Report was "materially wrong and technically or factually inaccurate in key regards" – including gauging compliance with Building Regulations.
Particular areas of concern included not adopting the standard of reasonable skill and care; ignoring input Studio E sought from specialists and consultants; and a failure to appreciate that cladding for the tower was designed by Rydon's specialist subcontractor, Harley Facades.
Studio E said it believed its professionalism on the project passed the "reasonably competent" test but that the Hyett Report had failed to apply it – along with establishing what the "responsible body of opinion" in relation to cladding use on tall buildings had been at the time of the project.
Studio E called on Hyett to detail his own personal experience of working with rainscreen cladding
It said that Hyett had instead "substituted his own standard" which it said was a "fundamental flaw".
"There are various examples of Mr Hyett commenting on Studio E's performance against a standard other than that of reasonable skill and care," it said.
"It would have been more helpful if Mr Hyett had provided contemporaneous examples of the approach of a reasonable body of the profession, perhaps including the previous projects of his own practice which were similar to the refurbishment of the tower.
"Mr Hyett appears to have given no, or no adequate, consideration to the 436 buildings reported by the MHCLG as having ACM above 18 metres, or the further tall buildings similarly non-compliant with Building Regulations.
"Studio E considers that Mr Hyett cannot assess the standard of reasonable skill and care without due consideration of the approach of the architects on these other buildings in the context of their engagement."
It added that while the Hyett Report criticised Celotex for claiming its RS 5000 insulation board, used as part of the Grenfell Tower cladding, was suitable for use on buildings above 18m in height, he had made "no comment on whether a reasonably competent architect's practice at the time of the project would have relied on this literature".
Studio E also called on Hyett to detail his own personal experience of working with rainscreen cladding, noting that his report said HKS "worked on a project called Heron Quays" that featured an external façade with a rainscreen cladding system.
The practice said it was in the public interest for Hyett to confirm key project details, such as the composition of the rainscreen system and at what stage compliance with Building Regulations was established.
Studio E added that it would also like to know whether Hyett had previously been involved in the refurbishment of a high-rise residential building or with a design-and-build project that incorporated a rainscreen system.
"Due to the apparent importance of this report to the inquiry's investigations, it is crucial that Studio E is afforded an opportunity properly to comment on this report and to engage with Mr Hyett regarding his conclusions," the practice's opening statement said.
The inquiry is expected to continue for up to 18 months.