Phase-two hearing told architect has to make 'difficult decisions' about how to explain its involvement in tower-block refurb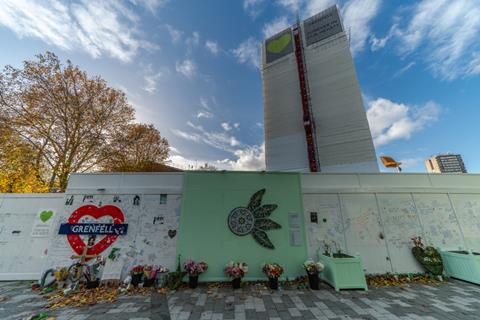 The architecture practice at the centre of the Grenfell Tower tragedy cannot afford legal representation for the public inquiry and has had to make "difficult decisions" about how to engage with the process, the resumed hearings have been told.
On the first day of the Grenfell Inquiry's second phase investigations, panel chair Michael Moore-Bick was told that Studio E was keen to engage with the process but did not have the resources to hire a full team of lawyers or even study all of the inquiry documents.
Giving an opening statement on behalf of the practice yesterday, barrister Prashant Popat said his 30-minute appearance would be the only time the firm had legal representation in the hearings.
His words came after inquiry chief lawyer Richard Millett suggested the firms involved in the refurbishment had so-far tried to blame others for 2017 tragedy, which claimed 72 lives.
Popat said Studio E was committed to engaging with the inquiry but faced real resourcing challenges as a "tight-knit" practice of only nine staff – a figure that was just a fifth the size of its 2008 peak, when it had 45 employees.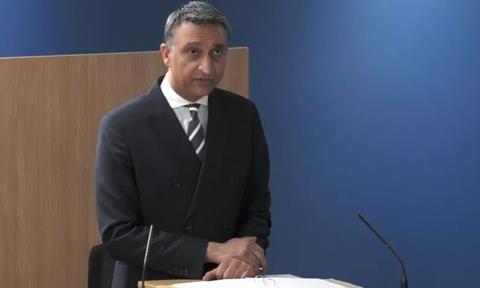 He said Studio E had "limited financial resources" and had been forced to make "difficult decisions" about how best to deploy those resources in relation to its involvement with the inquiry.
"As a result, it was not represented for the phase one hearings of the inquiry and following this brief opening statement it will not be legally represented for phase two either," Popat said.
"It is just a necessary consequence of the financial limitations placed upon the company."
Popat added that Studio E's financial situation was the reason the practice had not appeared at the phase one hearings and that it did not have the resources to scrutinise all evidence put before Moore-Bick's panel.
"The truth is that due to the funding restrictions, Studio E has not been able to consider with its advisors all evidence disclosed by the inquiry, or by the other participants," Popat said.
"It and they have focused on the materials that it is anticipated will relate most to Studio E's role on this project."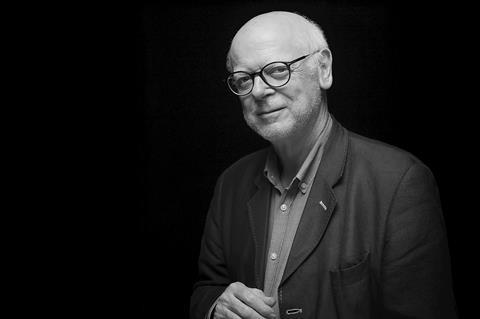 He said that the practice had been able to produce a response to a 500-page report by the inquiry's appointed expert architect Paul Hyett, who is a past RIBA president.
"Studio E's preliminary analysis has identified numerous, what it regards as, technical or factual inaccuracies in key regards," he said.
"Further, Studio E does disagree with many of the opinions expressed by Mr Hyett in that report."
Popat said Studio E had begun working on the Grenfell Tower refurbishment in 2012 after designing the nearby neighbouring Kensington Aldridge Academy school.
The inquiry also heard an opening statement from main contractor Rydon yesterday.
The inquiry continues.