School building in grounds of grade I-listed house is practice's second approval within a week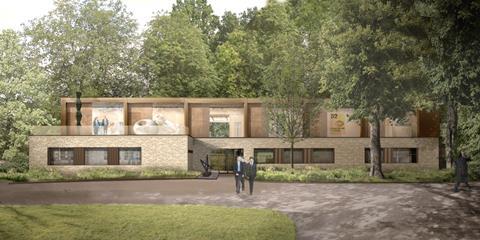 Design Engine has been given the green light for a new robotics teaching facility in Buckinghamshire.
The Design Technology and Engineering building for Stowe school will provide facilities for students learning about the latest developments in robotics fields including mechatronics, computer-aided manufacturing and 3D printing.
Sitting in a wooded site on the grounds of the historic grade I-listed Stowe House, the scheme has been designed to both complement the neo-classical mansion and to be "unashamedly modernist", according to the school's head Anthony Wallersteiner.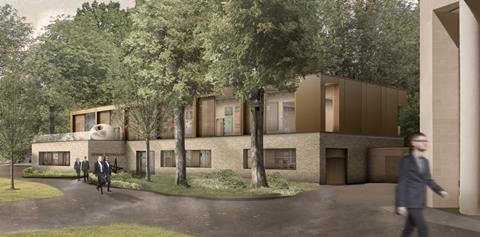 The building's lower level will be faced with brick which is intended to match nearby buildings and create the impression of a classical plinth on which sits the more open upper facades.
The design team said the golden ratio had also been used to form the colonnade on the facility's upper section as part of the narrative behind the building and to make connections with the surrounding estate.
Wallensteiner said the proposals were "bold and innovative, but sit discreetly in the sylvan landscape", adding that Design Engine were following in the footsteps of Adam, Kent, Borra, Soane and Gibbs.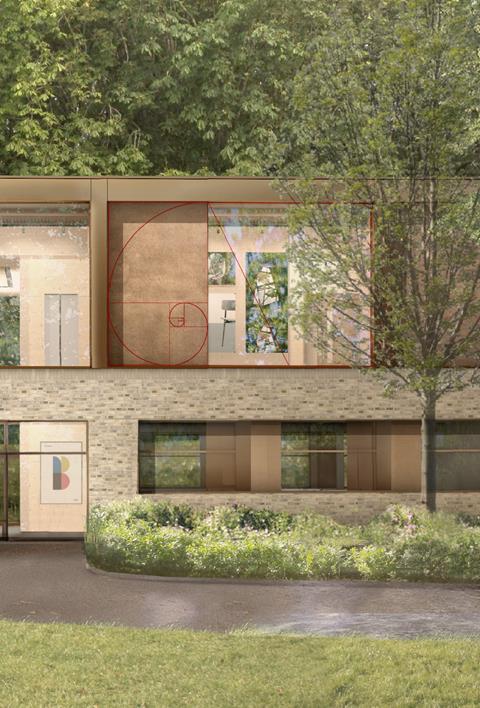 The super structure will be made entirely from timber glue-lam and CLT, which will be left largely exposed to act as a teaching tool as well as reducing the need for fit-out.
Design Engine director David Gausden said the team had worked closely with engineers Buro Happold to explore how the building could serve as an educational tool to illustrate how different materials are employed as structure and fabric.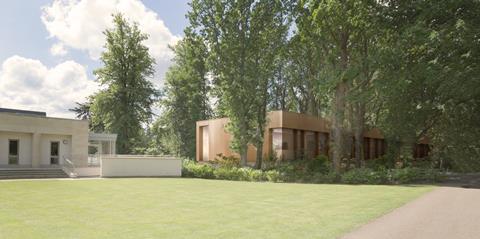 "The interior of the building will be developed to reveal how materials are connected, and how spaces are serviced," he said. "We hope the building will fuse the act of drawing and making, helping to inspire a new generation of creative individuals and problem-solvers."
The school is the practice's second planning in the past week, following its approval for a 72-bed student accommodation scheme at St Hilda's College, Oxford.
The scheme, which will also replace the principal's lodgings, stirred controversy due to its setting next to the grade I-listed Christ Church Meadow and the city's Botanic Garden.