Practice plans series of venues made from recycled plastic to highlight potential for reusing waste products
Hassell has revealed details of a project to create a series of 3D-printed public pavilions made from recycled plastic as part of a project to demonstrate how technology can make better use of waste products.
The practice is working with Spanish 3D-printing design studio Nagami and "creative activist" collective to.org on the concept, which aims to set a precedent for plastic refuse as an "inexhaustible resource" for construction.
Hassell said the pavilions had been designed to be easily transported and assembled on-site. Their main structures are printed in 24 separate pieces, each weighing up to 300kg. The design features inbuilt seating and can have its capacity increased. Pavilions can also be adapted for different climactic – or even atmospheric settings.
Hassell previously created a 3D printed habitat for space explorers on Mars as part of NASA's international 3D Printed Habitat Challenge. Its work featured in the Design Museum's Moving to Mars exhibition, which ran from October 2019 to February 2020.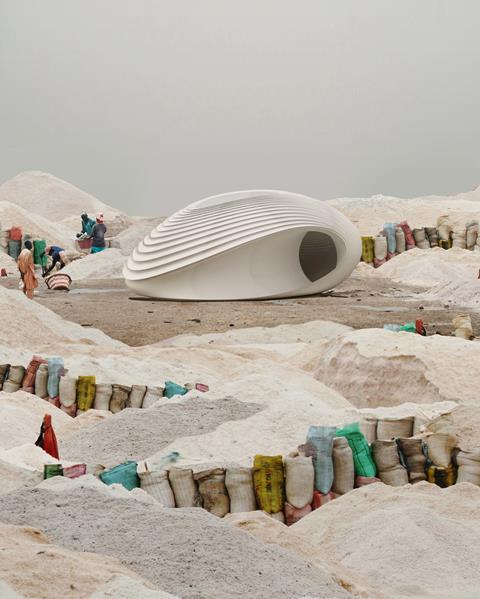 Hassell head of design Xavier De Kestelier said the pavilion pushed the boundaries of 3D printing and allowed designers to shape structures capable of operating off-grid and with minimal energy.
"The implications of 3D printing at this scale are huge for architecture and we hope we can apply this aspect of adaptability across projects," he said.
"We wanted a pavilion that will be able to exist completely off the grid and adapt to local climatic challenges and conditions to create as low as possible embodied and operational carbon footprint."
Nagami founder Manuel Jimenez Garcia said there were more than 5 billion metric tonnes of plastic waste on the planet and that scaling up 3D printing into architecture and construction could "massively" increase the demand for recycled plastics and speed up the cleaning process.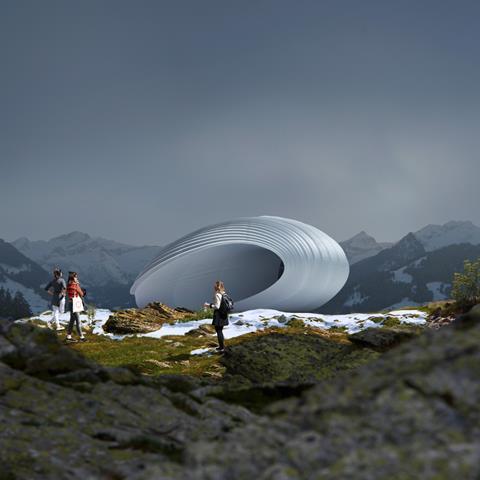 "We hope this project will contribute to inspiring a new generation of architects to truly believe that a radical change in construction, driven by eco-innovation, is truly possible," he said.
Hassell said the pavilions were "similar in concept" to inter-seasonal, single-room family homes called Qarmaq that are used by Inuits.
It said that for colder climates the pavilions would be hermetically closed and given an outer skin with fins designed to capture snow and create natural insulation. The design for hotter climates will feature overlapping fins that give natural shading, allow for passive cooling, cross ventilation and water harvesting.
Nachson Mimran, co-founder and creative executive officer of to.org, said Hassell's pavilion would serve as a proof of concept, designed for replicability and scalability, and that the organisation was looking for partners to invest in its production.