But UK architects have no automatic recognition of qualifications in all EU countries
Most EU-trained architects will continue to be able to practise in the UK after the end of the Brexit transition period on 1 January, despite the failure of the trade deal to agree a way forward on the issue.
The housing ministry said in a statement that the UK was unilaterally bringing in a system that will recognise those EU and Swiss qualifications "that are currently automatically recognised".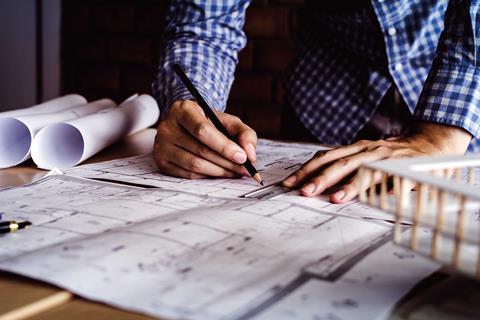 This should mean that most EU-trained architects working in the UK will be able to continue to work without securing additional qualifications. However, they will require the government to officially recognise their qualifications via application to the Architects Registration Board (ARB).
The housing ministry said that EU architects and their employers "should not expect significant delays to recognition decisions, subject to the correct documentation being made available to the ARB in line with its published requirements".
EU architects with qualifications not listed under the original EU directive will continue to have to undertake UK Part 3 exams before practising in the UK.
However, the UK's decision to recognise EU qualifications does nothing to change the situation for UK architects wanting to work abroad. With departure from the EU, the Mutual Recognition of Professional Qualifications directive under which architects could automatically work in other member states, will no longer apply to UK professionals.
The ministry said that meant that individuals with UK qualifications seeking to offer services in the EU or Switzerland will now have to rely on individual national policies of the country they are aiming to work in. The ARB announced in December that it has reached agreement with the Royal Institute of the Architects of Ireland to allow UK architects to continue to practise there, but many other member states have no such similar agreements.
A statement on the ARB's website said the body was in contact with the housing ministry and "will be publishing further information about arrangements from 1 January 2021 at the earliest opportunity." General information about working in the UK after Brexit is available from ARB here.
The Riba has already raised concerns over the failure of the Brexit deal achieved on Christmas Eve to ensure mutual recognition of architecture qualifications.