Teri Okoro is one of two new appointments at professional regulator
North London architect Teri Okoro has been appointed to the board of professional regulator the Architects Registration Board.
Okoro, who founded the Enfield-based TOCA practice in the early 1990s, is a RIBA fellow, an expert advisor for Historic England and also a member of the Construction Industry Council's diversity and inclusion panel.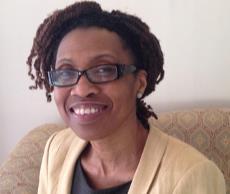 She has been appointed to the Arb board for a four-year term starting on March 1, along with new lay board member Cindy Leslie, who is a solicitor by profession.
Both appointments were recommended by minister of state for housing Chris Pincher and made by the Privy Council.
Arb chair Alan Kershaw said Okoro and Leslie brought a huge amount of experience spanning several sectors to the regulator.
"I eagerly look forward to exploring the areas where they can make a particular contribution to our work of protecting the public and upholding the reputation of the architects' profession," he said.
"I am similarly delighted that Derek Bray will continue as a member of the board. He has been a strength to us over the past two years and we will continue to benefit from his knowledge and experience."