Architects take on edible transport theme
The architect-designed Gingerbread City is expanding, with this year's exhibition set to be staged in Somerset House.
More than 100 architects and engineers from the likes of Foster & Partners, KPF, PLP, and Holland Harvey will be challenged to create edible elements of a city masterplanned by Tibbalds. This year's theme is transport.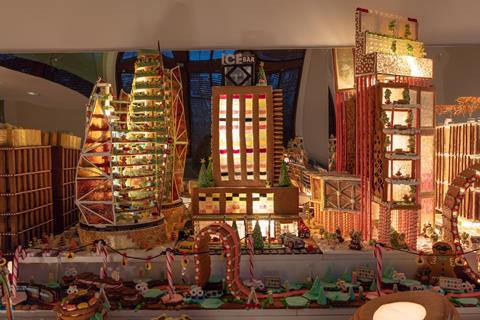 Other participants include Chris Hildrey, HKS, Grimshaw and last year's winner Atkins.
They will be expected to combine their professional knowledge with baking skills to create a "gingerbread-based urban landscape that explores imaginative new ways of moving around our densely populated cities".
The Gingerbready City, now in its fourth year, was the brainchild of the Museum of Architecture. Founder and director Melissa Woolford said visitors could expect the "unconventional and the mesmerising".
She added: "We are very excited to be exploring the future of transport and new ideas about moving people and goods around our cities. I am sure our participants will push the boundaries of the very latest technologies and sustainable design ideas to totally 'wow' us with new ideas of how we could travel around our cities in the future."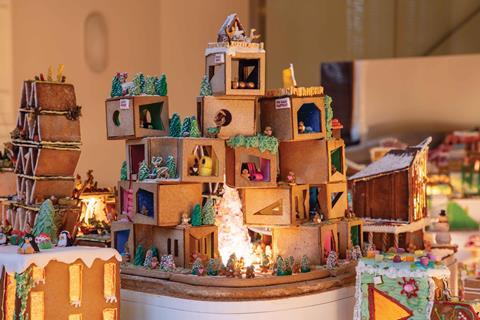 It is the first time the Gingerbread City has been hosted by Somerset House. Last year it was at the V&A and before that in a much smaller venue in South Kensington.
It will run from December 7 to January 5.