YAYA winner triumphs in invited competition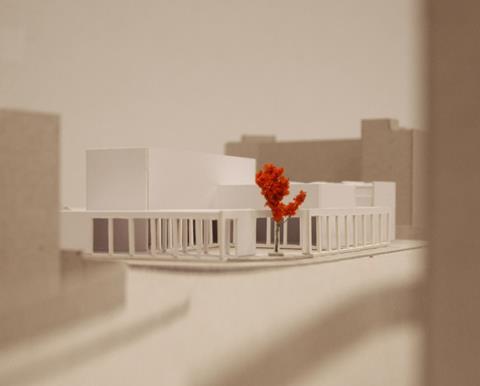 Gatti Routh Rhodes has won an invited competition to design a second church and community centre in east London.
The practice, which won Building Design's Young Architect of the Year Award (YAYA) this year, has been commissioned to design a new church building and community centre for Bethnal Green Methodist Church.
The current buildings on Bonner Road are shared between the church and the Zaccheus Project, a charity that works to tackle the long-term needs of older people and their carers by enabling them to participate in community activities.
Gatti Routh Rhodes' (GRR) proposal places an existing and much-loved but somewhat hidden garden at the centre of the buildings, reimagining it as a cloister or almshouse garden.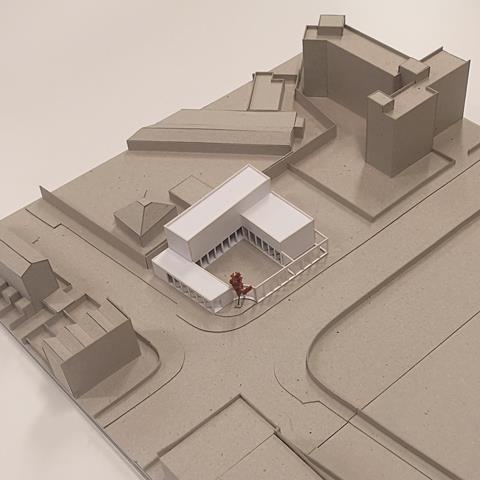 The community facilities, all on the ground floor to improve accessibility, are wrapped around the garden so that each has a direct visual connection.
The church itself is moved to the first floor, with the architects likening it to a beacon on a hill.
A potential future stage of the project could involve replacing the adjacent manse with housing, possibly in the form of "move-on" accommodation for the homeless.
The project aspires to be carbon neutral, with John Hayes, the church's minister, describing this as "a moral, theological and long-term financial imperative".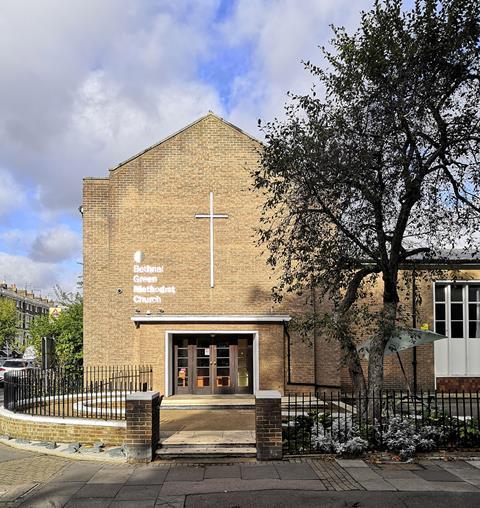 GRR co-founder Richard Gatti said: "It's a fantastic brief and a real privilege to work for clients and with project managers – Habitat for Humanity – with clear social values. And we know the area well, as we're based in Bethnal Green Mission Church just down the road."
The mission church building was designed by the practice and was part of its winning entry for 2019's YAYA. It contains a café, offices and flats as well as a new church on the site of a post-war church building beside Paradise Gardens on Cambridge Heath Road.
The latest church project is due to go in for planning in mid-2020.