£4.6m Newcastle University project aims to "widen debate" on architecture and planning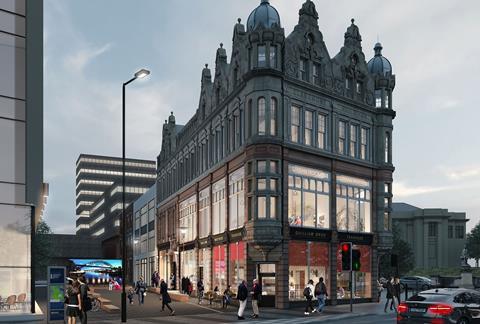 Newcastle University's £4.6m Farrell Centre – named in honour of leading architect and former student Terry Farrell – is set to open to the public for the first time on Saturday.
The centre, which is housed in a four-storey former Victorian commercial building that has been converted by SPACE Architects and Elliott Architects, will host exhibitions, research areas, and three "urban rooms" of the kind Farrell said all UK towns and cities should have.
The urban room call came in Farrell's 2014 review of architecture and planning, commissioned by culture miniser at the time Ed Vaizey. Farrell said every town or city without its own dedicated architecture and built-environment centre should have somewhere for the public to "look at the past, present and future" of the place where they live.
The Farrell Centre's urban rooms are on the building's second floor and bring together three multi-use spaces. Exhibits and installations, designed by architecture and ideas studio CAN, look at aspects of Tyneside's built environment to provide a "spur and backdrop" to programmes of public talks, seminars, meetings and roundtables, as well as workshops for schools, families and young people.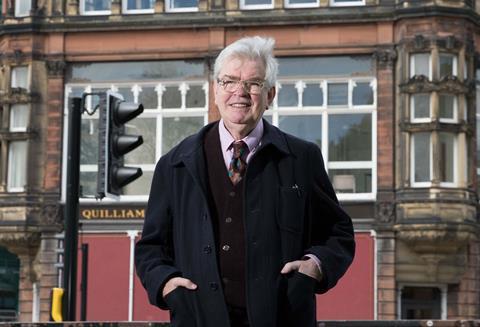 In 2018 Farrell donated his career archive and £1m to Newcastle University. It pledged to rename the grade II-listed Claremont Building after him. Farrell wrote his thesis in the building when he was a student at the university in the early 1960s.
The Farrell Centre's inaugural exhibition, More with Less: Reimagining Architecture for a Changing World, offers a new vision for architecture in the face of climate emergency. It showcases installations by Dress for the Weather, McCloy + Muchemwa, Office S&M, and the Hub for Biotechnology in the Built Environment at Newcastle University's School of Architecture, Planning & Landscape.
A range of tours and other events are running at the Eldon Place centre throughout the weekend.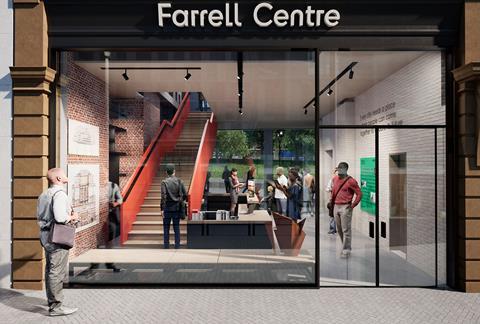 Farrell Centre director Owen Hopkins said the facility would be a platform for insight and change.
"In a world defined by profound environmental, social and technological rupture and transformation, the potential of architecture and planning to create a more inclusive, democratic and sustainable world has never been more important," he said.
"Rooted in Newcastle, but with a frame of reference that's global in scope, the Farrell Centre offers a vital new platform for debating the future of architecture and planning, ensuring that everyone has a voice in this critical conversation."
The Farrell Centre is open from 10am to 5pm. More with Less: Reimagining Architecture for a Changing World runs until 10 September.