Newcastle building will be remodelled as base for city planning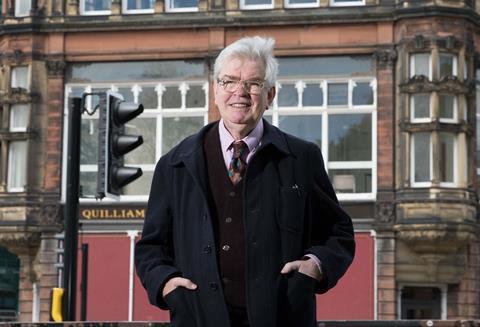 Terry Farrell is to have a building named in his honour at the university where he studied architecture in the late 1950s and early 1960s.
The Farrells founder was a student at Newcastle University's School of Architecture and last year donated £1m and his career archive to the institution.
Now the university has said it will rename its grade II-listed Claremont Building, on the corner of Claremont Road and Barras Bridge, as the Terry Farrell Building.
The Victorian former department store was bought by the university in the 1960s and was used Farrell in his final year. However most of it is currently mothballed and tenders are out for project to bring it back into use.
When it reopens, it will include a major exhibition area for architecture and urban design, space for events, study and research and a business start-up area for recent graduates. Newcastle University said the new facilities would be "anchored" around Farrell's archive.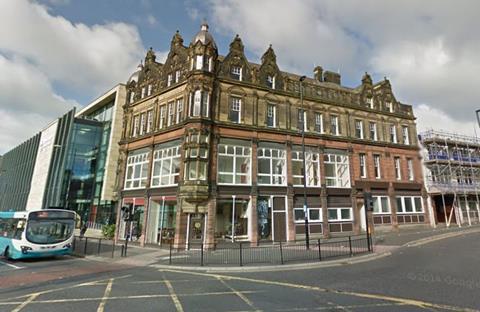 Farrell, who turned 81 last month, said he was "delighted" to have the building named after him.
"It means a great deal to me and I will always treasure this honour," he said.
"I know the building well as during my fifth and final year at the School of Architecture in 1960-61 and I designed and worked on my final thesis there.
"I look forward to the construction work proceeding and am very excited about the new centre and all it will accommodate there."
Farrell's archive brings together thousands of items, including models, drawings, papers and diaries referencing projects such as the MI6 Building in London, Beijing South Station in China, and the Embankment Place development above and around London's Charing Cross station.
It also includes pieces from his schooldays growing up in Newcastle and from his architecture student years.
Adam Shah, head of the school of architecture, said the refurbished building would also feature an "urban room", one of the Farrell Review's key recommendations for promoting discussion of local development.
"There will be some fascinating stories to tell about the past and future of our city, in relation to future cities across the world, connected into the university's leading research and teaching, and community work," he said.
Farrell was made a visiting professor in the School of Architecture, Planning and Landscape in 2016. He also created a masterplan for the university campus.
Newcastle University said it hoped to appoint an architect shortly.
Postscript
This story has been corrected to remove erroneous information given to BD in error and published in good faith.