Zaha Hadid's business partner claims he was forced to agree to drop practice's name - and alleges animosity clouded fellow executors' judgment
Explosive details of the rift tearing apart the empire left by Zaha Hadid can be published today.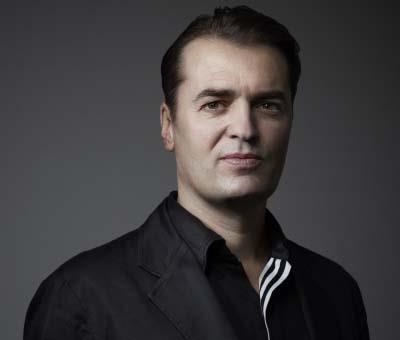 Legal papers lodged by Patrik Schumacher in an attempt to oust fellow executors of the late architect's estate have been released by the High Court.
They reveal an extraordinary tussle for control of Zaha Hadid Architects – with Schumacher claiming he was forced to agree to drop the founder's name from the world-famous practice.
He also claims he was forced to agree payments totalling £7.75m by the practice (referred to as Zaha Hadid Ltd or ZHL) to a holding company controlled by the other three executors and their appointees, in a move Schumacher claims would reduce "ZHL's ability to continue as a going concern".
He claims he was threatened with the sack if he objected to some of his opponents' demands.
He also claims he wasn't allowed to speak at her memorial service in September 2016.
The 20-page document contains a string of allegations against the executors, who are her friend and client Lord Palumbo, her friend the artist Brian Clarke and her niece Rana Hadid.
All of the claims have yet to be tested in court. The three executors have previously issued a statement saying they had "at all times acted properly and in good faith with the desire to do their best for the estate". Their statement also said: "The attempt to remove these three executors is totally unjustified and misconceived. They were appointed personally by Zaha Hadid because she trusted them to act in her best interests. All three were known to Zaha for decades; one was a close family member, and the other two were very good friends."
Hadid died in March 2016, leaving more than £67m. Individual bequests included £500,000 each for Schumacher and Rana Hadid as well as the same amount each for her brother and nephew. The remainder of her estate was to be held in trust for up to 125 years with the trustees given discretion over its allocation to beneficiaries who were apparently specified as, among others, Schumacher, her firms' employees, her "descendants" and the Zaha Hadid Foundation.
In a legal "letter of wishes" written on the same day as the will in April 2015, Hadid said: "Patrik Schumacher should as far as practicable be in control of the business of Zaha Hadid Ltd and Zaha Hadid Design Ltd and should benefit from at least 50% of their income and capital and the balance to be for the benefit of other employees." She also said she wanted the practice to continue trading along the same principles and business patterns as during her lifetime.
Schumacher says Rana Hadid claimed her aunt only amended the letter after he "gatecrashed" a meeting with her lawyers, an assertion he denies.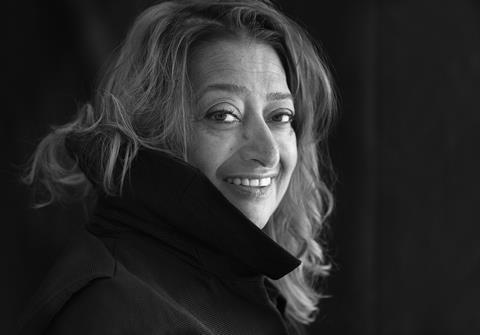 In his claim Schumacher alleges: "ZHL is a major asset of the estate. It is evident from the 'letter of wishes' that Dame Zaha intended it to be transferred to Mr Schumacher and its employees as a going concern. Rather than honouring that wish, the defendants have delayed the transfer and have acted and continue to act in a manner detrimental to ZHL. They have transferred cash and other assets to ZHH [the practice's parent company] and the foundation despite reducing ZHL's capacity to carry out business.
"Further, they have sought to undermine Mr Schumacher's ability to lead and control ZHL as envisaged by the 'letter of wishes', and have taken steps to control ZHL directly by means of taking control of its sole shareholder ZHH."
He claims: "Given Mr Schumacher's role in ZHL, the defendants' personal animosity towards him has coloured their decision-making with regard to ZHL and has resulted in their taking decisions that have been manifestly to ZHL's detriment."
The trio first publicly fell out with Schumacher in late 2016 when he controversially called for social housing to be scrapped and for Hyde Park to be redeveloped.
He claims they have used his speech as a "spurious basis" for not carrying out Hadid's wishes and have acted with "unjustified hostility" towards him.
In his litany of allegations presented to the court – which name other people who are not defendants in the case – Schumacher claims:
:: The three executors manoeuvred to have themselves appointed to the board of ZHH and Hadid's former solicitor, Nigel Calvert, removed, based on legal advice that Schumacher disputes.
:: That he was told at an executors' meeting in September 2017 that all artworks held by ZHL would be transferred to the foundation; that two new directors would be appointed to the ZHL board; and that ZHL must pay a dividend of £5m to ZHH. The papers allege: "Mr Clarke told Mr Schumacher that if he objected to or interfered with these actions his employment at ZHL would be terminated."
:: That he was forced to agree to drop the name Zaha Hadid and to transfer all "Zaha Hadid" trademarks from the estate to the foundation.
:: That in late 2017 Charlotte Philipps, who Schumacher understood to be a friend and neighbour of Clarke, and her colleague, were brought in by the defendants as consultants. The pair allegedly disagreed with the view of Schumacher and the other directors of ZHL over who were the beneficiaries of the estate. Phillips has declined to comment on any of the allegations contained in the court papers.
:: That in February 2018 a letter signed by 36 directors and senior staff of ZHL expressed serious concerns about plans to appoint six new directors to its board.
:: That as a result the following month ZHH appointed just Philipps and a former colleague as directors of ZHL. The rest of the ZHL board objected again, reportedly on the grounds that Phillips was too closely connected to the defendants to be independent. They also objected, according to the papers, to a proposal that ZHL's intellectual property rights be assigned to the foundation and leased back to the practice for a fee.
:: That on March 1, ZHL chief executive Mouzhan Majidi – a former Foster's boss – agreed ZHL would pay a £4.5m dividend to ZHH, as requested by the defendants, but that the board of ZHL opposed it unanimously.
:: That in April 2018 Philipps proposed that she should become chairman of ZHL. Less than a fortnight later ZHH allegedly approved this and agreed Philipps and her colleague should be paid up to £45,000 a year. Philipps was then made a director of ZHH and Clarke allegedly authorised an additional payment of £49,230 to her for consultancy work between April and July 2018.
:: That Philipps decided all contracts and salaries at ZHL must be pre-approved by ZHH.
:: That on November 2 the board of ZHH resolved to direct ZHL to pay a dividend of £3.25m to ZHH.
The documents – lodged at the High Court in November but only released yesterday – also contain allegations that the defendants stopped Schumacher from speaking at Hadid's memorial service, although he had worked with her for 28 years.
Schumacher alleges that they also asked the directors of the Serpentine Gallery to exclude him from a dinner and other events related to an exhibition of her work there in December 2016.
He also claims they created a gmail account and emailed all the ZHL staff asking them to send any questions about the estate to that address, excluding Schumacher. The court papers state: "It suggested that Mr Schumacher had spread misinformation about the future of ZHL. It is denied that he had done so. The effect of these actions was to exclude Mr Schumacher from important communications concerning ZHL."
There is also a claim that Clarke said after Schumacher's decision to form a strategic alliance with Chinese firm Arcplus in 2017, "it is quite obvious to us that Patrik is not capable of running the company" along the lines Hadid desired – something he disputes.
Schumacher says he offered to stand down as an executor in March last year and be replaced by a professional trustee – on the condition the others did so too. He also says he tried to seek mediation but is still waiting for a date to be agreed.
Schumacher's legal action seeks to replace the other executors with three named solicitors or other independent professionals.
His claim states: "The defendants have improperly allowed their personal animosity towards and resentment of the claimant to influence their decision-making. As a result they have failed to properly administer the estate and act in the best interests of the beneficiaries."
No date has been set for the claims to be heard in court, and the other side has not yet lodged a defence.
The executors, and Philipps, who is not a defendant in the case, said they did not wish to comment on the release of the papers.
Postscript
In a statement issued this evening Zaha Hadid Architects said: "We hope this matter can be settled quickly and amicably, to the satisfaction of all parties. After another successful year, the practice goes from strength to strength and our business is unaffected by the subject matter of the dispute. We remain focused on serving our clients and building on the achievements of Dame Zaha."