Documents reveal warring executors agreed to rebrand practice - but disagree on motive
The feuding executors of Zaha Hadid's estate have agreed that the late architect's eponymous practice should stop using her name – but court papers reveal contradictory reasons for the move.
High Court documents seen by BD show Hadid's longstanding collaborator and ZHA principal Patrik Schumacher accepts that he consented to drop the name "Zaha Hadid" from the practice at the request of his three fellow executors – artist Brian Clarke, Lord Palumbo and Rana Hadid, Hadid's niece.
But while they claim the move was to enable him to practice under his own name and to correspond with the end of royalty payments connected with the Zaha Hadid name, Schumacher alleges he only agreed to change the practice name to help the administration of the estate.
The court papers do not mention potential future names for ZHA. However Companies House lists Schumacher as a director of Studio 9 Employee Trust Ltd, which was incorporated in March last year and has eight directors. They are Schumacher, six ZHA senior staff and a solicitor. Studio 9 at 10 Bowling Green Lane in Farrringdon is ZHA's main address.
Hadid died in March 2016. In a legal "letter of wishes" that accompanied the will she made almost 12 months before her death, the architect stipulated that Schumacher should remain in control of Zaha Hadid Ltd – the formal name of ZHA – and Zaha Hadid Design Ltd "as far as practicable". The document said Schumacher "should benefit from at least 50% of their income and capital" with the balance to be for the benefit of other employees.
Hadid's £67m will also gave Schumacher and her niece Rana £500,000 each among other bequests.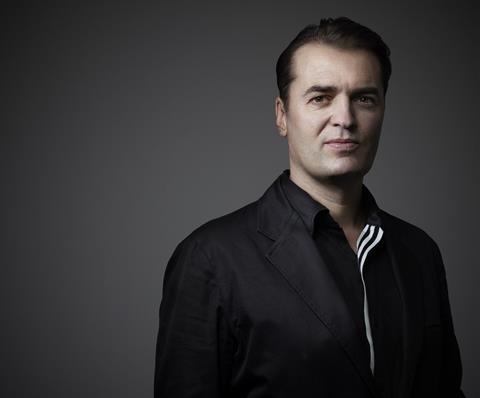 Schumacher is currently pursuing a High Court bid to ditch his three fellow executors, detailing a litany of claims. They include allegations the three cast doubt on his ability to run the business and that they demanded the practice should stop using the words "Zaha Hadid" in its name.
Schumacher argues the trio used a controversial speech he made in Berlin in November 2016 to undermine his position and advance a name-change for ZHA. The speech questioned the justification for keeping social housing in prime London neighbourhoods but supported the provision of second homes for the rich.
At the time, the three executors issued a press release stating Hadid "would have been totally opposed to these views and would have disassociated herself from them".
In their 36-page response to Schumacher's claims, Clarke, Palumbo and Hadid deny "unjustifiable hostility" and "personal animus" towards Schumacher. They describe the cause of the dispute as "tension and conflict" between Schumacher's desire to be in sole charge of the practice and their "duties to preserve the assets of the estate for all beneficiaries".
The trio said discussions that included Schumacher had reached "broad agreement" that the practice would cease to use the Zaha Hadid name "over time" and that Schumacher had supported the change, despite recognising there would be opposition from some staff.
Their defence states that Schumacher had supported the change of name because a licence agreement between Hadid herself and Zaha Hadid Ltd that paid a royalty for the use of her name would come to an end "and because it would enable him to trade under his own name".
However Clarke, Palumbo and Hadid admitted that Schumacher's views, expressed in the Berlin speech, had been "a factor in the broad agreement" regarding the name. They denied they had "unfairly cast blame" on him for the speech.
Although they insist that relations with Schumacher have not broken down "irretrievably", they have issued a counterclaim seeking his removal as an executor.
Schumacher denies supporting the change of name so that he could trade under his own name. Court papers submitted by his legal team say he was informed by Clarke, Palumbo and Hadid that the change of name was a "non-negotiable condition" for the creation of an employee benefit trust into which Zaha Hadid Ltd shares would be transferred.
"He believed that agreeing to the change of name would facilitate the administration of the estate," his response states.
Fallout from Schumacher's Berlin speech is a recurring theme in his battle with the three other executors.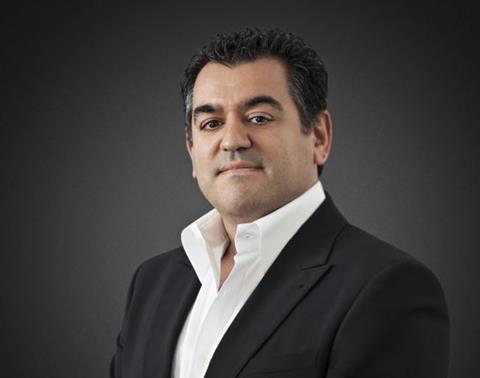 He disagrees with Clarke, Palumbo and Hadid on the views Zaha would have taken on the speech. "Dame Zaha was well aware of the views that Mr Schumacher held and expressed in the Berlin speech, which he had publicly expressed on numerous occasions at speaking events and in published works during her lifetime," his legal team said.
"Despite this knowledge, she never disassociated herself from them or him."
It said the views had "caused no damage to ZHL, Dame Zaha's name or her legacy" and were an "improper factor" to use as a basis for disregarding her letter of wishes.
Schumacher said his Berlin speech had prompted two new approaches from property developers to ZHA, and that since Hadid's death the practice had hired 50 new architects and was "expected" to have a turnover of £60m for the 2018-19 financial year. Its turnover for 2017-18 was £46.5m, according to accounts published last month. The figure was flat on the year before.
Schumacher's original court submission also accused the three other executors of preventing him from speaking at a 2016 memorial service for Zaha Hadid at St Paul's Cathedral and of having him dropped from an opening event for an exhibition dedicated to her work at the Serpentine Sackler Gallery in the wake of his Berlin speech.
The three executors' response to those claims accepts that Schumacher was not given the opportunity to make a tribute speech at the memorial event, but says he was offered – but declined – the opportunity to give an already agreed reading in place of a family member. The executors said the event was a family one and that Clarke and Palumbo had not been involved in any decisions about Schumacher's participation.
They also deny that the three acted together to exclude Schumacher from the Serpentine Sackler event. However they accept that Palumbo alone suggested to one of the gallery's directors that it would be unwise for the architect to attend the event "given the controversy surrounding Mr Schumacher's recent Berlin speech".
Schumacher's other grievances include questions relating to the justification for ZHL parent company Zaha Hadid Holdings' requests for £7.25m in dividend payments from the practice that have met with opposition from the ZHL board.
Schumacher sits on both the ZHL and ZHH boards, but can be outvoted on the latter by Clarke, Palumbo, Rana Hadid and Charlotte Philipps, who joined the ZHH board in April last year.
Schumacher's original claim included the allegations:
:: That at an executors' meeting in September 2017 Clarke informed Schumacher that all artworks held by ZHL would be transferred to the Zaha Hadid Foundation; two new directors would be appointed to the ZHL board; and ZHL would be told to pay a dividend of £5m to ZHH. Schumacher said he was told he would be sacked if he objected to, or interefered with, the plan.
Clarke, Palumbo and Rana Hadid's defence states it was proposed that an "inventory" should be undertaken of Dame Zaha's work that had already been appointed to the foundation and that it should be "secured in a third-party location". They admit calling for the new directors and the dividend. They deny singling out Schumacher in relation to progressing the proposals, arguing that Clarke said anyone interfering with the inventory process or the work of the independent directors would be dismissed.
:: That in February 2018 a letter signed by 36 directors and senior staff of ZHL expressed serious concerns about plans to appoint six new directors to its board. The executors subsequently agreed to appoint only one independent director, Charlotte Philipps, to the board.
This is uncontested by Clarke, Palumbo and Hadid.
:: That on March 1, ZHL chief executive Mouzhan Majidi – a former Foster's boss – agreed ZHL would pay a £4.5m dividend to parent company Zaha Hadid Holdings, as requested by the three defendants, but that the board of ZHL opposed it unanimously.
This is admitted by Clarke, Palumbo and Hadid
:: That in April 2018 Philipps proposed that she should become chairman of ZHL. Less than a fortnight later ZHH approved this and agreed Philipps and independent ZHL board member David Hexter should be paid up to £45,000 a year. Philipps was then made a director of ZHH and Clarke authorised an additional payment of £49,230 to her for consultancy work between April and July 2018.
This is admitted by Clarke, Palumbo and Hadid
:: That Philipps decided all contracts and salaries at ZHL must be pre-approved by ZHH.
This is admitted by Clarke, Palumbo and Hadid
:: That on November 2 the board of ZHH resolved to direct ZHL to pay a dividend of £3.25m to ZHH.
This is admitted by Clarke, Palumbo and Hadid. They said in their defence that making dividend payments to ZHH and not retaining funds in ZHL was in line with Zaha Hadid's practice during her lifetime. They added that ZHL auditors had accepted the payment would not leave the practice short of working captial.
The High Court is expected to hear Schumacher's case later this year. Dates have yet to be finalised.