Proposals could start construction in 2023 if approved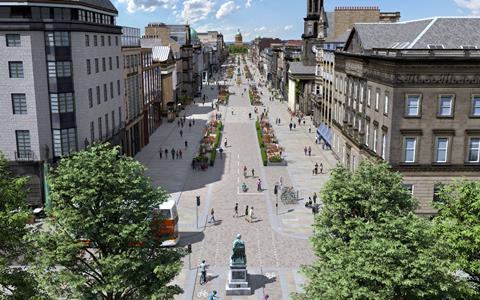 Edinburgh council has unveiled LDA Design's final proposed concept designs for its £32m transformation of the Scottish capital's historic George Street.
The London practice's proposals would see pavements on the 18th-century high street significantly widened and street clutter removed to make way for improved lighting, new public spaces and a cycling thoroughfare.
The plans would also see soft landscaping and permeable surfacing laid down to reduce the impact of heavy rain and floods.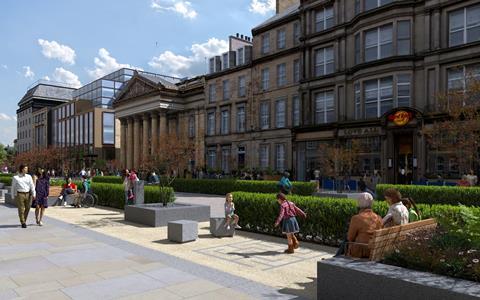 The scheme, a key element of the capital's city centre transformation plan, will have a focus on improving walking and cycling connections in the area.
It also supports the city's 10-year mobility strategy to overhaul transport in the capital as part of efforts to achieve net zero goals.
Transport and environment councillor Lesley Macinnes said that the proposals had been "years in the making".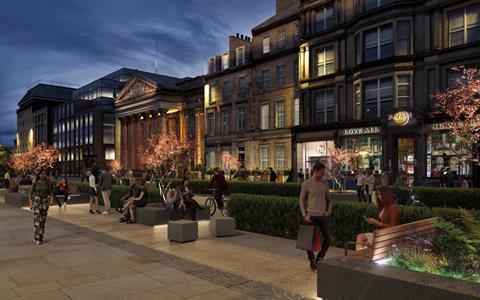 "It's essential that its design works for everyone, which is why we've spent time ensuring it meets people's access needs, that it allows residents to go about their daily lives and that it will encourage local businesses to flourish."
LDA Design director Kirsten Taylor added: "If approved, these designs will make George Street a nicer place to lunch and dwell. There will be significantly less traffic and the street greening will also help make the city more climate resilient."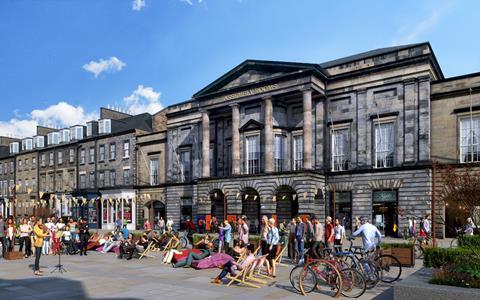 Further public engagement on the designs will now take place with the final designs due to be brought before the Transport and Environment Committee in April.
Construction work could begin in 2023 if approved, with completion expected in 2025.