'We started as dissidents,' say winners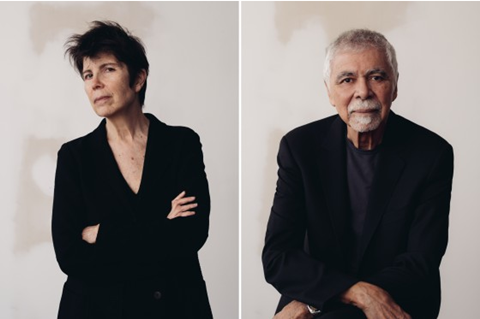 US architects Elizabeth Diller and Ricardo Scofidio, founding partners of Diller Scofidio + Renfro, the architects behind plans for London's new concert hall, have been named winners of the Royal Academy's architecture award 2019
Earlier today the Royal Academy of Arts announced that Diller and Scofidio had been given the award in honour of their "inspiring and enduring contribution to the culture of architecture".
The annual prize, which is supported by the Dorfman Foundation, is in its second year, with Japanese architect Itsuko Hasegawa claiming the prize in its inaugural year.
In a joint statement Elizabeth Diller and Ricardo Scofidio said: "This wonderful recognition by the Royal Academy of Arts has prompted us to reflect on the trajectory of our practice.
"We started as dissidents, challenging architecture as a self-contained discipline and probing its intersections with other cultural forms using a large toolkit of media.
"A combination of naiveté and determination allowed us to realise some challenging projects over time but it was not until our collaboration expanded to include new partners and a growing staff that we were truly able to push architecture's untapped agency and convert provocations into meaningful action in cities and institutions."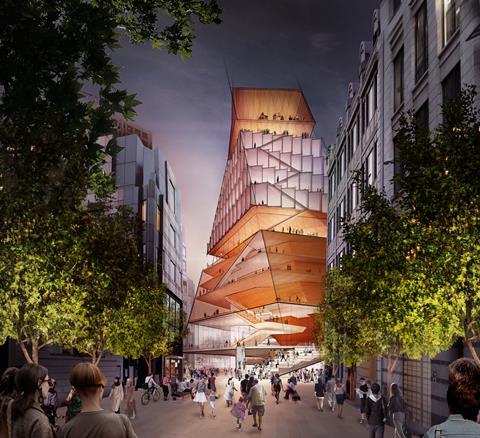 The award jury, chaired by Stanton Williams co-founder Alan Stanton, included Sauerbruch Hutton co-founder Louisa Hutton, LSE Cities director Ricky Burdett, broadcaster Kirsty Wark and head of architecture at the University of Johannesburg Lesley Lokko.
Stanton said he judges had been unanimous in their decision to hand the award to Diller and Scofidio, who are also working on the V&A's new research and collections centre in Stratford.
He said: "Their extraordinary architectural projects which are founded on their early experimental work in the visual and performance arts resonate with our ethos here at the Royal Academy, formed as it is by both artists and architects.
"The Royal Academy Architecture Prize recognises a practice at the height of its powers who are leading voices for imaginative urban and environmental design and are an inspiration to architects of all generations."
The jury are also announced the finalists for the Royal Academy Dorfman Award, which recognises talent from around the globe that represent the future of architecture.
The shortlist is made up of Fernanda Canales from Mexico, Alice Casey and Cian Deegan from the TAKA practice in Ireland, Mariam Kamara who works at Atelier Masomi in Niger and Boonserm Premthada from Bangkok Project Studio in Thailand.