Award recognises French architect's 'extraordinary contribution' to social housing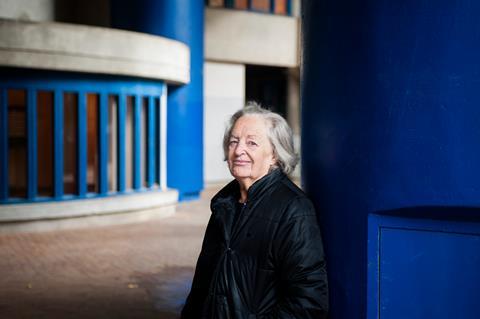 French social housing architect Renée Gailhoustet has been named as this year's winner of the Royal Academy's Architecture Prize.
The award honours Gailhoustet's "extraordinary contribution" to social housing in France and her approach to building diverse communities.
Gailhoustet had a 40-year career as an architect with her most famous works including La Maladrerie in Aubervilliers and Le Liégat in Ivry-sur-Seine. Born in French Algeria in 1929, she initially studied philosophy before enrolling in the École Nationale des Beaux-Arts de Paris as an architecture student.
Graduating in 1961, she joined the studio of French architect Roland Dubrelle and was appointed chief architect on the urban regeneration of Ivry-sur-Seine, a southern suburb of Paris.
By 1964 she had set up her own practice and went on to design a string of major public housing schemes characterised by complex geometries and terraced layouts featuring a mix of building types and open spaces.
Her projects are notable for their abundance of greenery, encouraged by staggered levels which allows nature to "permeate domestic spaces in ways that are rarely seen in high-density housing", the RA said.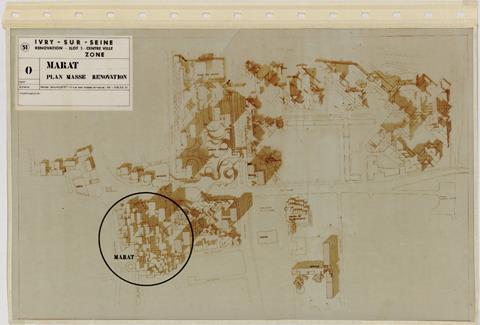 In a statement on the award the jury said that Gailhoustet's designs "demonstrate a belief in social connections and an aspiration for structures and urban environments that are cohesive but underpinned by diversity.
"They integrate dwelling and nature at the heart of the city and champion collaboration in the design and urban development process."
Chair of the awards Farshid Moussavi added that Gailhoustet's achievements "reach far beyond what is produced as social or affordable housing anywhere today.
"Her work has a strong social commitment that brings together generosity, beauty, ecology, and inclusivity.
"This award highlights housing design as one of the most pressing and complex issues of our time by inviting the public to rediscover the work of one of the most committed and prolific practitioners of the 20th century – an architect who pioneered a new approach to housing design, and was an early adopter of important principles such as generous public space and nature in the city."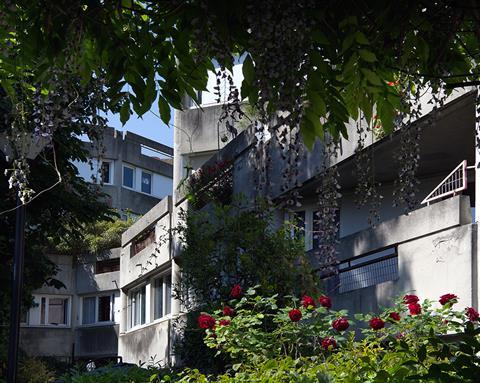 Gailhoustet has lived and worked in the Le Liegat estate since the project was completed in 1982.
The RA's architecture prize is awarded to an individual or practice whose idea or body of work has made a "positive contribution to the public and had a significant impact on society".
The prize was not awarded in 2021 with the last winner being Spanish installation artist Cristina Iglesias.
Yesterday, the RA also announced the shortlist for the 2022 Dorfman award, which aims to celebrate new ideas and practices which highlight the future potential of architecture.
The UK's Apparata, Japan's Dot Architects, Peru's Semillas and India's Wallmakers were named as nominees for the £10,000 prize, with a winner to be announced in September.