St Hilda's appoints architect to design student accommodation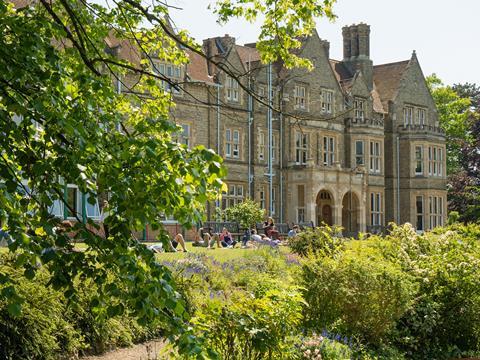 Design Engine has won the job of designing student accommodation at St Hilda's College, Oxford.
The practice beat an undisclosed shortlist to land the latest stage of the college's development programme following an invited competitive interview which focused on the finalists' design approach.
In 2016 Gort Scott beat DRDH, 6a, Hall McKnight and Tim Ronalds in a Malcolm Reading Associates-run contest for a boundary building beside the River Cherwell which is currently under construction.
The new project is the second phase of the college's redevelopment, to the rear of the site and will provide new undergraduate accommodation, a gym and academic support facilities. The university wanted to be able to offer lodging to all undergraduates who want it for the duration of their degrees.
The site, opposite Oxford Botanic Garden, includes a grade II-listed student residential building designed by Peter and Alison Smithson – the Garden Building opened in 1971 – and the Jacqueline du Pré Music Building by van Heyningen and Haward Architects, opened in 1995.
The brief required a proposal that is sensitive to and enhances the current setting and riverside gardens.
College principal Gordon Duff said the project steering group and governing body were particularly impressed by "insight shown by Design Engine to the environment and ethos of St Hilda's".
John Ridgett, a director at Design Engine, said: "We are delighted to have been selected for this prestigious project and look forward to working in collaboration with the college and the whole project team to deliver a fitting environment for future St Hilda's students."
Subject to planning, the scheme will deliver those rooms for the start of the 2023/24 academic year.