Two nurseries should be completed by March and the third by July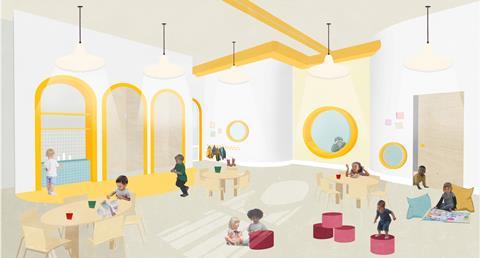 Work has started on two of three nurseries Delve is converting from existing buildings in east London.
The London-based architect is retrofitting a former pub, a warehouse and a commercial unit in East Ham, Romford and Royal Wharf, respectively.
Planning permission is being sought for the Royal Wharf scheme this month. Work started on the Romford scheme in December and on the East Ham site in November. The schemes on these latter sites should be completed by March.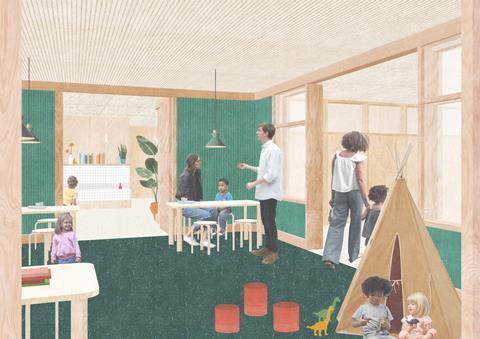 Alex Raher, director of Delve, said of the projects: "At Delve we're passionate about nursery spaces and their contribution to the development and education of young children and the wellbeing of their families. To deliver three nurseries at this scale and really have the opportunity to be creative with colour and space shows the potential and fun you can have retrofitting existing buildings for new uses and local communities."
The scheme on the 400sq m site in Barking Road, East Ham, will retain features of the pub and exposed surfaces will be painted bright colours.
In Romford town centre on Victoria Road, the former warehouse will be transformed in a 460sqm nursery named The Learning Tree for UK-wide nursery company Storal Learning.
A 3,500sq ft commercial unit in Royal Wharf will be turned into the second of two Nest Nurseries on the site. The project is due to start in April this year and ia estimated to finish by July.