Judges back young practice's raw talent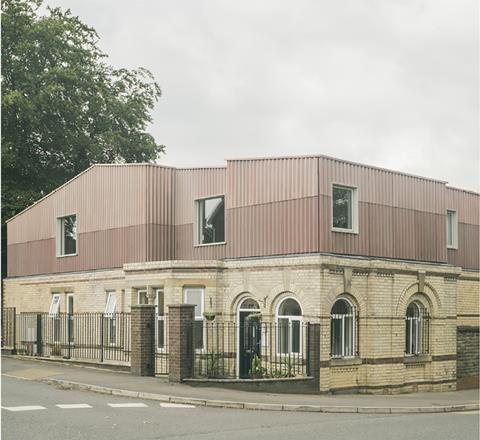 Ebba has been named Young Architect of the Year 2021 after impressing the judges with the "raw talent" shown by its "enticing" entry.
The practice was presented with the coveted YAYA trophy at Building Design's Architect of the Year Awards tonight.
Founded by Benni Allan in 2017, the firm already has 60 small projects under its belt, for institutions ranging from the Royal Academy and Tate Modern to a Spanish primary school.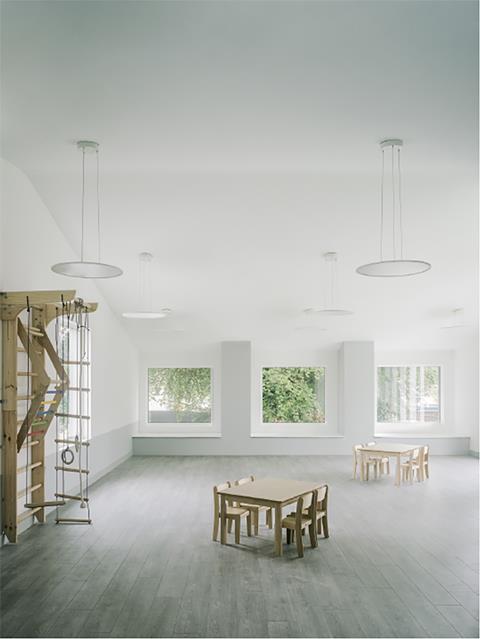 They vary in scale from the signs for a listed Hackney church reordered by John Pawson with Es Devlin to a "clever and daring" rooftop extension for a nursery school in Manchester completed for £700/sq m.
The judges acknowledged the practice was still in its infancy but was convinced that the talent already displayed assured it of a bright future.
"This is a very young practice with not a lot of built work but what it has done shows real promise and ambition," they said.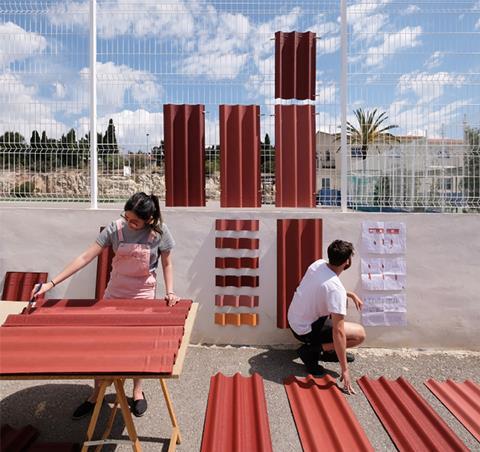 "Many young practices start with private housing clients because they are easier to get but most of Ebba's clients are institutional which is astonishing," they added.
They were impressed by the firm's light-touch interventions, quality of detailing and by what it had achieved on tight budgets, as well as by its social conscience.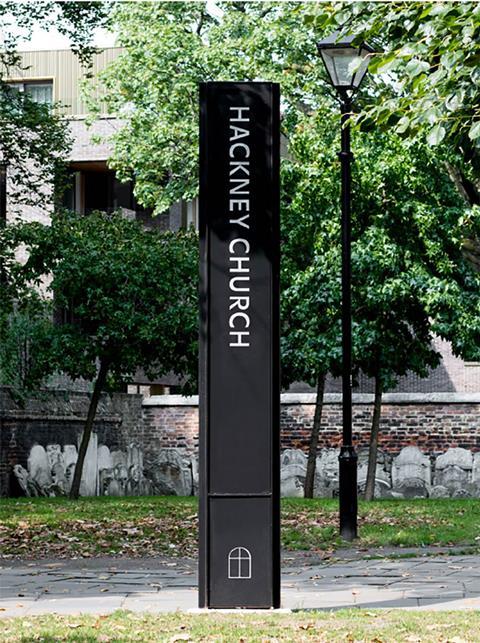 The practice offers workshops and paid internships for disadvantaged young people who would otherwise struggle to get into the profession.
This year's judges were previous YAYA winner Stefanie Rhodes of Gatti Routh Rhodes, Matthew Lloyd of Matthew Lloyd Architects and Siu-Pei Choi, senior design manager at Wates Group.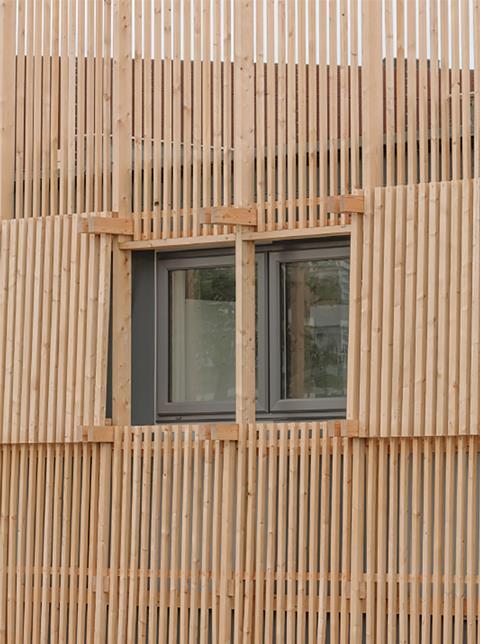 See the rest of our AYA coverage:
The practice in its own words
Ebba: Benni Allan, Anya Martsenko, Oluwafemi Olateju and Samuel Jones.
Ebba is an inquisitive architecture practice, making buildings, places and objects through an investigative and hands on approach to design. At the forefront is a focus on making spaces that reflect particular poetic and material qualities that can carry meaning and have a direct emotional effect on the users. The studio is fascinated by an open-ended architecture that enables flexibility and a freedom of use for contemporary ways of living and working.
Ebba has successfully delivered more than 60 projects in four years for a wide selection of public and private institutions (including the Royal Academy of Arts, Bold Tendencies, Tate Modern, the National Portrait Gallery, Hackney Church) building up a strong network of makers who extend the potential of the practice to take on a wider selection of work.
The studio is formed by an ambitious and diverse team that brings expertise in architecture, design and fashion, allowing us to offer services to varied clients. All of our work is shaped by a strong foundation that seeks to put the individual at the heart of the design process. Alongside practice we advise on boards and run workshops, as well as offering paid internships to individuals from disadvantaged backgrounds as a way to find new ways into the profession.
While still a very young studio we believe Ebba demonstrates a new form of practice that has proven how it's possible to create socially and environmentally responsive architecture through radically simple means.