Architect's income jumps 17%
David Chipperfield Architects shrugged off the effects of the pandemic, seeing income rise last year and the practice return to the black.
In accounts filed at Companies House, the architect, which is behind a new concert hall in Edinburgh, said revenue was up 17% to £9.7m with pre-tax profit coming in at £273,000 from a £546,000 loss last time.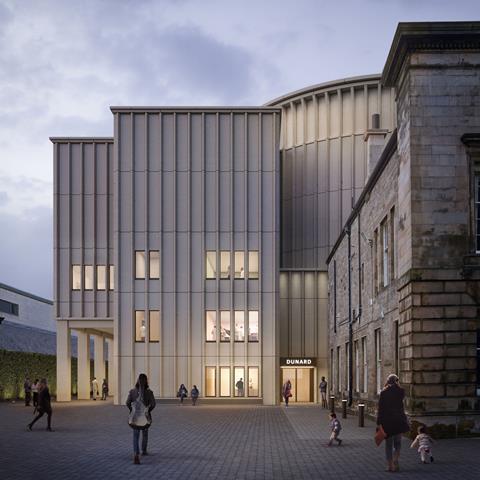 It added that the average number of employees at the business in 2020 was 84, up from the previous year's figure of 79.
It comes in the year that founder David Chipperfield was made a Companion of Honour by the Queen in the New Year's Honours List. It is one of the highest honours that can be bestowed and only 65 living people can hold the title at any one time.
The practice, which he founded in 1985, has offices in London, Berlin, Milan, and Shanghai.
He is currently working on a new UK embassy for China and on the redevelopment of the former US embassy in Grosvenor Square, London.
Last month, Chipperfield and Reiach & Hall submitted scaled-back plans for the Scottish capital's first purpose-built concert hall for 100 years.
The £75m Dunard Centre project, which is due to be built by Sir Robert McAlpine, was nearly derailed by a legal challenge by the developers of the £850m St James Centre, a neighbouring shopping centre and hotel complex which objected to the Dunard Centre's height and massing.
But last year the two schemes reached an agreement which involved a redesign.