But practice admits decision to leave EU has created 'operational challenges'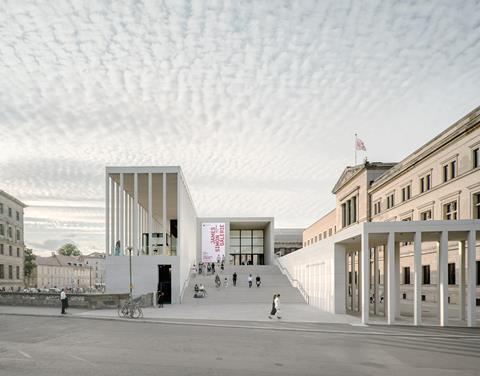 David Chipperfield Architects has said it doesn't expect its workload in the EU to slip because of Brexit – but admitted it has faced more red tape because of "operational challenges" since the UK finally left the bloc at the beginning of the year.
The firm, which has two offices on the continent in Milan and Berlin, said there were no indications "at present" that revenue would be hit by Brexit.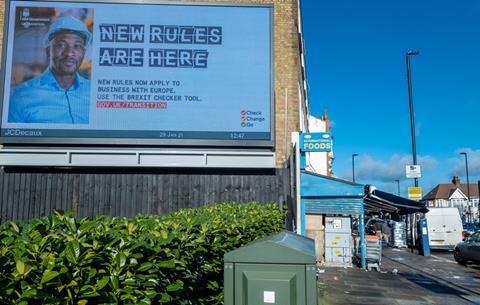 But it added: "There have been operational challenges relating to recognition of professional qualifications and standards that have had to be overcome.
"Some of the recent changes arising from the Brexit deal still remain unclear and some problems with delivering services to some EU countries may be expected [but] the business has worked with authorities in most EU countries to overcome any potential restrictions."
It said work in Europe had fallen with turnover from the region and the Middle East down from £2.9m in 2019 to £2.7m last year.
In updated 2020 accounts, which have been filed at Companies House, the firm said income from the UK, where it is redeveloping Eero Saarinen's former US embassy in Grosvenor Square, was down 24% to £3.3m. But work from North and South America more than tripled to £3.7m.
The practice's £120m James Simon Galerie in Berlin is one of the three finalists in contention for the RIBA International Prize 2021.
The firm said the business had expanded since the start of the covid crisis with 2021 turnover expected to be in excess of £9m. Staff numbers will remain above the 80 mark during the year, it added.
It said it had adapted working practices to allow staff to work from home since the pandemic struck and added: "We remain ready to take whatever steps that may be reasonably necessary to keep the company financially strong."
It said at the end of 2020 it had just over £2m in the bank compared to £644,000 for the year before.
Revenue was up 17% to £9.7m last year, with pre-tax profit coming in at £273,000 from a £546,000 loss last time.