Local authority development will include adult education centre near Wembley Stadium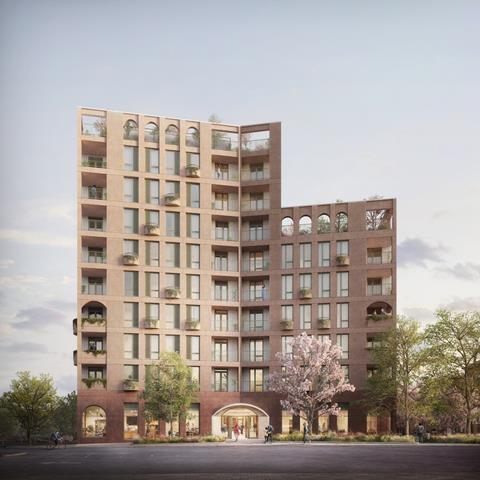 Curl la Tourelle Head has won consent for a £43m mixed-use community project in north-west London.
The scheme, on a council-owned site in the deprived Stonebridge ward in Brent, will include 65 council homes, a 2,500sq m adult education centre and café plus 700sq m of "affordable" workspace.
A third of the homes will be three- or four-bed and an additional 12% will be for residents with disabilities.
The architect was appointed to the Morland Gardens project, which is about a mile and a half from Wembley Stadium, after a design competition in 2018.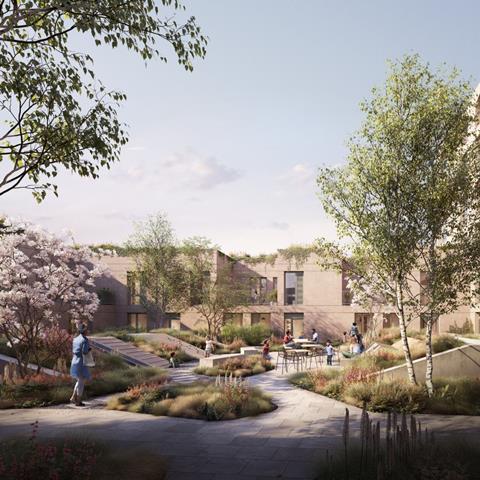 Director Wayne Head said their proposals would create strong, active frontages, while vibrant façades would address the colour, tone, massing and rhythm of two churches either side of the development.
The new adult education centre will be laid out on a single floor level with affordable workspaces, also run by Brent Start, the council's adult learning provider, below and some of the new homes above.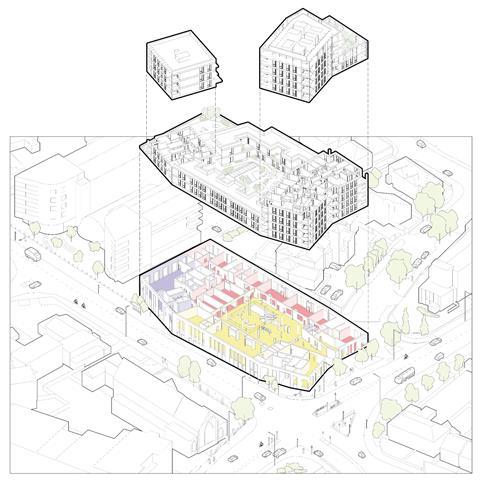 A welcome area with a public café is designed to encourage people into the centre where learning rooms will be arranged around a large multi-functional space at the heart of the new building.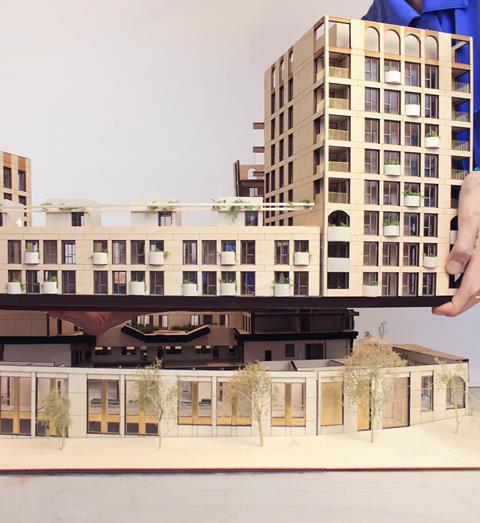 Head said: "Morland Gardens plays an important role in tying together this busy urban context through considered design and high-quality landscaped spaces."
He praised the council's commitment to deliver an exemplar scheme.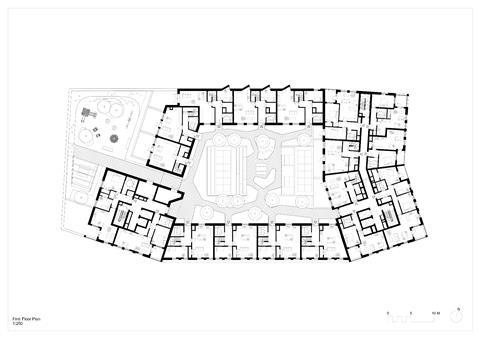 An ambient loop heating system will provide a 39% reduction in operational CO2 while extensive rooftop gardens and sheltered courtyards will give residents more than 2,200sq m of outdoor space, protected from pollution, he added.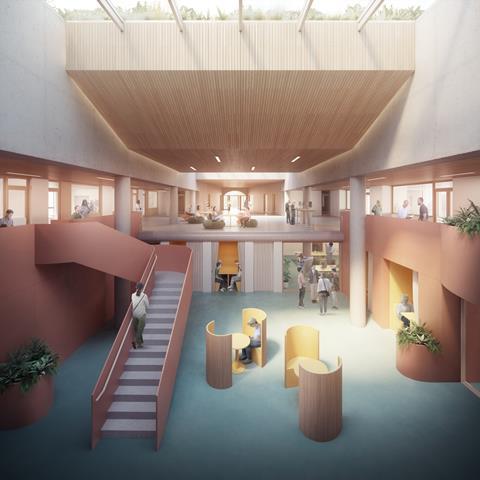 Cllr Amer Agha, the council's cabinet member for schools, employment & skills, said: "Given how covid-19 has disproportionately affected Brent, both by case numbers and in its economic impact, this kind of new educational facility and the affordable workspace which will be provided, has never been needed more and so I'm very pleased that the committee voted in favour of the plans."
Work is due to start this autumn.