Heritage protection jeopardises plan to replace weavers' tenement in Shoreditch
Campaigners fighting to prevent the demolition and redevelopment of a Georgian terraced house in a trendy part of east London have won a crucial victory after Historic England listed the building at grade II.
Architect p-ad created plans to redevelop No 3 Club Row in Shoreditch and a building to the rear in Whitby Street with a new five-storey building with three flats and commercial space at its ground floor and basement level.
Documents supporting the proposals said the existing building, which dates back to the mid-1760s, was in a poor state of repair, had "little architectural merit" and did not contribute to the appearance of the area "partly due to the emergence of ever-larger buildings surrounding it".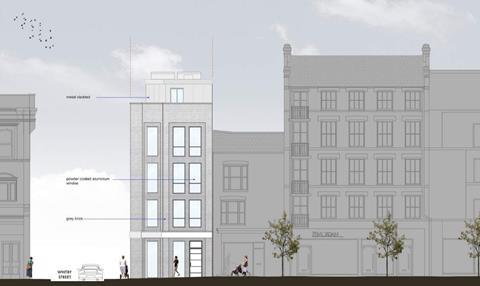 However government heritage advisor Historic England disagreed. This week it formally listed No 3 and its sister building No 5 Club Row in recognition of their status as an "extremely rare survival" of 18th-century weavers' houses that were once "ubiquitous" in the area. No 5 is not under immediate threat of demolition.
Historic England said the weavers' tenement houses would have serviced the silk weaving industry, which it said employed 59% of adult males in the area at the time – an industry fuelled by Huguenot refugees arriving from France.
Historian and architectural campaigner Dan Cruickshank took a personal interest in opposing the Club Row plans, which were lodged with Tower Hamlets council in April.
He told BD that the fact that No 3 Club Row was located in a conservation area packed with historians of one kind or another ought to have given the building's owner a clue that a demolition application would meet opposition.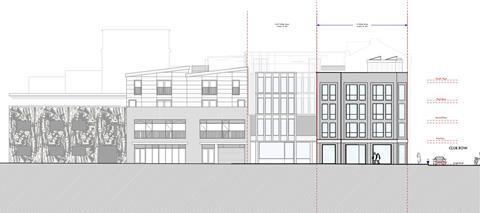 "Equally surprising is the fact that this fascinating pair was not already listed," he said.
"Recently, numerous people have been fretting about the almost clean sweep of weavers' houses in Bethnal Green, Shoreditch and Spitalfields.
"There were thousands surviving after the war; now there are no more than a dozen or so early examples. And virtually none are listed.
"The Spitalfields Trust – after much lobbying – a couple of years ago persuaded HE to recommend 113 Redchurch Street for listing. It dates from the 1730s, and it is now listed."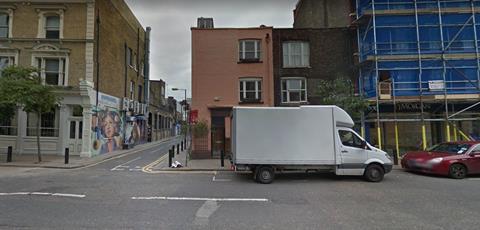 Cruickshank commended Tower Hamlets and Historic England on the pace at which they acted to get the Club Row buildings protected status.
"They moved quickly and have avoided what could have been a very sad and nasty business," he said.
"It will be interesting to see if they take similar correct and proper action to safeguard the scattering of other unlisted weavers' houses – in Sclater Street, Brick Lane, Cheshire Street and Bethnal Green Road – that are currently not under direct threat, but which are also not listed."