Waugh Thistleton accuses government of 'overreaching its aims'
CLT specialist Waugh Thistleton has vowed to keep lobbying the government after it banned the use of engineered timber in buildings taller than 18m.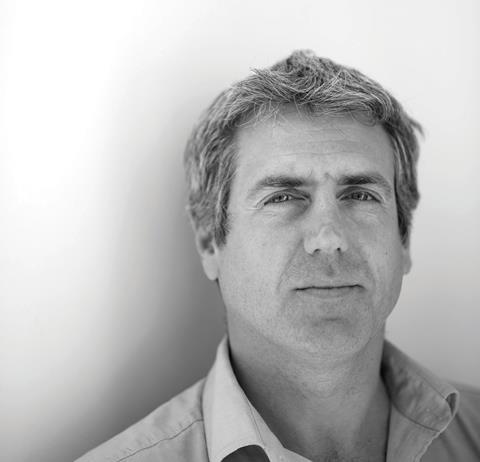 The Stirling Prize-shortlisted architect said ministers' decision to outlaw the sustainable material's use was disappointing.
It accused the government of "overreaching its stated aim" and misunderstanding the fire performance of engineered timber.
On Thursday the government laid an amendment to Approved Document B which ruled out the use of any material within an external wall that does not have one of the top combustibility ratings, A2-s1, d0 or Class A1, with the exception of membranes, seals and gaskets.
The document defines an external wall as "anything located within any space forming part of the wall".
The changes to both the Approved Document B and Section 7 of the building regulations not only cover residential towers that rise more than 18m above the ground but will also need to be adhered to by those building student accommodation, care homes, sheltered housing, hospitals and boarding school dormitories.
Co-founder Anthony Thistleton said: "It was, and remains, clear that, in the wake of the tragic events at Grenfell Tower changes were needed to the construction industry and particularly in the way that external facades are designed, engineered and delivered. On the whole the new legislation should be welcomed from that perspective. However, we are clear that mass timber construction is not a valid target for this change and will continue to advocate for its exemption."
He said the UK was a world leader in the development of engineered timber construction with more than 500 CLT buildings completed.
The practice made the Stirling Prize shortlist this year with Bushey Cemetery, which was built using rammed earth and glulam timber.
It was behind London's first housing scheme to be made from prefabricated solid timber, nine-storey Murray Grove in Hackney, which completed in 2009.
And it was also the architect for the world's largest CLT building, Dalston Works, a 33m-high apartment block in the same borough, which was completed last year.
Thistleton said: "As the government acknowledges, this change in regulations will have an impact on the continued innovation and development of low-carbon construction, and hence on the rate at which the construction industry can tackle climate change.
"It is imperative that architects recognise the impact of their work on the environment. Waugh Thistleton Architects will continue to research, design and build using low carbon technologies and reducing our reliance on concrete and steel."
He added: "The new legislation does not propose a ban on engineered timber or CLT structures; it will simply change the way we build tall timber residential buildings."