Turner Contemporary to feature on new £20 note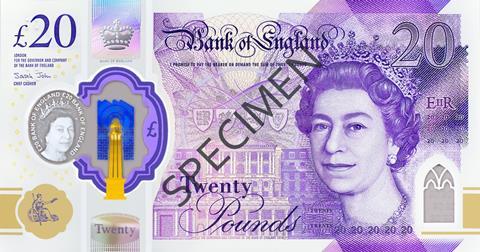 David Chipperfield's Turner Contemporary in Margate will become the first modern building to feature on a British banknote.
At the seaside art gallery yesterday, Mark Carney, governor of the Bank of England, unveiled the design of the new £20 note which will come into circulation on February 20.
Celebrating the artist JMW Turner, who was a regular visitor to Margate, it includes a transparent window with blue and gold foil on the front depicting the £17.5m building, as well as Margate's lighthouse.
Turner, who famously rhapsodised about Margate's skies as the "loveliest in all Europe", used to stay at a boarding house where the gallery named after him now stands sandwiched between a road and the sea wall.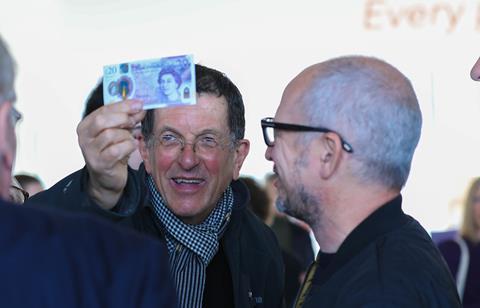 Chipperfield's hulking white design opened in 2011 after a previous competition was abandoned. This saw Spence Associates and Snohetta appointed and then sacked when the costs spiralled out of control.
Carney said: "Our banknotes celebrate the UK's heritage, salute its culture, and testify to the achievements of its most notable individuals.
"Turner's contribution to art extends well beyond his favourite stretch of shoreline. Turner's painting was transformative, his influence spanned lifetimes, and his legacy endures today.
"The new £20 note celebrates Turner, his art and his legacy in all their radiant, colourful, evocative glory."
The launch was attended by artists Tracey Emin, who grew up in Margate, and Antony Gormley, whose sculpture Another Time, will remain on Fulsam Rock beside the gallery for another year.
Turner Contemporary is currently hosting the Turner Prize 2019 exhibition, also named after the artist because he had wanted to create a prize for young artists in his day. It is the first host venue outside London to have a direct connection with the artist.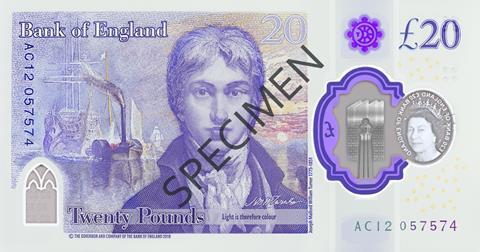 Last year Chipperfield was the first architect chosen to design a coin with the Royal Mint, a special silver alloy £5 coin to commemorate the 250th anniversary of the Royal Academy whose expansion his practice designed.