Covid disrupts Summer Exhibition for first time since it began in 1769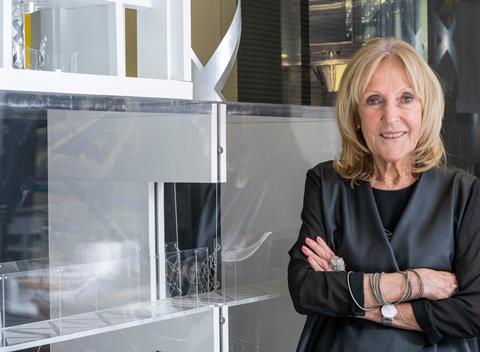 Eva Jiricna has stepped in to replace David Adjaye as curator of the architecture room at this year's delayed Royal Academy Summer Exhibition.
It is the first time in the show's 252-year history that it has been disrupted, with not even two world wars achieving what the coronavirus pandemic has managed.
It means Adjaye is unable to complete his work as curator of gallery six – this year's architecture room – because of diary clashes.
Jiricna, who was co-curator in 2012 with Chris Wilkinson of Wilkinson Eyre, has agreed to replace him.
The Summer Exhibition is the world's largest open-submission contemporary art show and Adjaye had already selected works sent in by the public by the time it had to be postponed to October. Jiricna said she was happy with the selection she inherited so then set about encouraging entries from academicians in line with her concept for the room.
Architectural academicians whose work is likely to feature include Norman Foster, Thomas Heatherwick and Renzo Piano.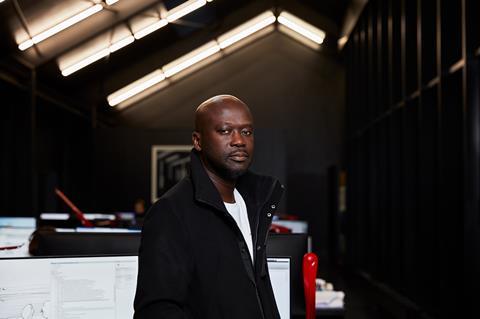 A spokesperson said: "Due to Covid-19 and the exhibition dates moving to October, David sadly could no longer commit the time later in the year due to clashes in his schedule and Eva Jiricna has kindly stepped in to implement the vision for his room. David selected the work from the public send-in submissions. Eva took over and encouraged particular entries from academicians and has had the vision in arranging the room – it is really her room."
For the first time much of the curation has taken place virtually, for example committee meetings via Zoom. There will be fewer works on display and the RA has introduced other covid safety measures such as one-way systems and masks.
Another innovation, though one which pre-dates the pandemic, is the use of "invisible walls" hung from the ceiling which divide up the galleries and accommodate two-dimensional works and video screens.
The show, now due to run from October 6 to January 3, has been co-ordinated for the first time by an artistic duo, Jane and Louise Wilson who said they want to challenge the definition of community and what form collective communities can begin to take. Themes this year include identity, immigration, contested borders, ecological threat, climate change, pro-democracy protest and landscape, in the form of installation, painting, film, photography and sculpture as well as architecture. Artists will include Tracey Emin, Ai Weiwei, Anselm Kiefer and Gillian Wearing – as well as members of the public. This year there were 18,000 submissions of which around 1,000 will be displayed.
An RA spokesperson said: "At a time when artists have been denied important opportunities to show work, the 252nd Summer Exhibition will be a unique celebration of contemporary art and architecture, providing a vital platform and support for the artistic community."