RIBA launches competition for team to design temporary arts space for 2025 festival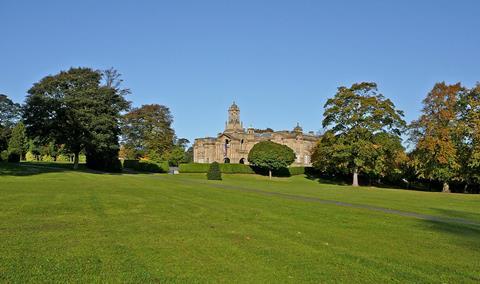 RIBA Competitions has been appointed to find an architect-led team to design temporary arts space for the Bradford City of Culture 2025 festival.
The competition brief requests "an iconic travelling performance space" for the yearlong event that will be a "platform for performances, installations, and live events across the district".
The space has the working name "Beacon" and the competition documents indicate a budget of £500,000 plus VAT.
The documents, produced for client Bradford Culture Company, state that proposals should be a beautiful, sustainable design that "celebrates Bradford's cultural heritage and its diverse, cosmopolitan communities".
Teams are also advised that their proposals should "consider responses through the lens of de-colonial spatial design" and must "demonstrate how the design methods and process dismantle conventional architectural design practice by facilitating the voices of under-represented communities".
The competition documents state that the venue will need to be capable of being dismantled and easily transported and re-installed at a number of sites over an anticipated nine-month lifespan.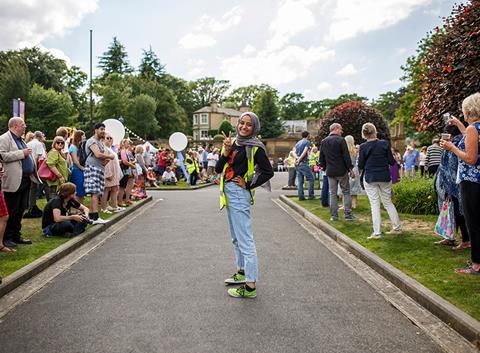 Exact venues have yet to be finalised, but RIBA and Bradford Culture Company said parks in the heart of communities, as well as Lister Park and Cliffe Castle Park should be useful markers for design teams.
Shanaz Gulzar, creative director of Bradford 2025, said it was critical for the festival to reach every corner of the district, and that the Beacon venue would be one of the ways of making that happen.
"This new peripatetic venue will be an incredible space for people to get together, to show off the creativity of our district as well as taking spectacular events and performances to a wider Bradford audience," she said.
Tumpa Husna Yasmin Fellows, UCL architectural design tutor and co-founder of Our Building Design, is RIBA architect adviser for the competition.
Expressions of interest for the first phase of the competition must be submitted by 12pm on 27 June.
The second phase of the competition will commence in mid-July, with a winner set to be confirmed by the end of September.