Team pips rivals including Stirling Prize-shortlisted Apparata Architects for £500k project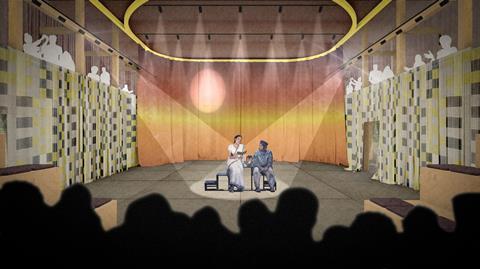 A team led by London-based practice Carter Gregson Gray has been selected to design a £500,000 "travelling" venue for 2025's Bradford City of Culture festival.
The winning collective, which includes Studio Three Sixty, Structure Workshop and Studio 4215, beat four other teams in the RIBA Competitions-organised selection process. Rivals included 2023 Stirling Prize finalists Apparata Architets and IF_DO.
RIBA architect adviser for the competition Tumpa Husna Yasmin Fellows said all of the five shortlisted teams had demonstrated diverse and interesting design responses to the city of culture brief for the travelling venue, which will be known as "Beacon".
"The winning team's response resonates most with the client's ambition; with creative community engagement strategies to empower and create a sense of belonging, while proposing a meaningful legacy for the communities in Bradford," she said.
"The spatial design proposes ways to decarbonise, resulting in leaving the site richer in biodiversity and creating micro forests at the locations of the travelling Beacon.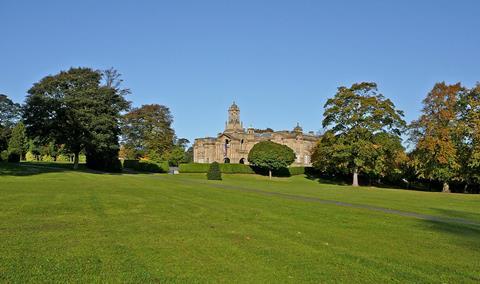 "The proposal also uniquely addresses the practical and complex aspects of designing an iconic travelling performance space for Bradford 2025 UK City of Culture."
Jack Carter, co-founder of Carter Gregson Gray, said the practice saw the Beacon venue as an "incredible opportunity" to deliver a unique focal point for the city.
"We want to use the structure of the performance space to capture and record the many stories, experiences and narratives that will emerge, and we look forward to working with the Bradford 2025 team to develop the design over the coming weeks," he said.
"We are looking forward to the design phase, working with the teams to unpack the stories that connect with and celebrate Bradford's cultural heritage and cosmopolitan communities."
Bradford City of Culture Beacon competition: Full shortlist
:: Apparata Architects with Arinjoy Sen and Structure Workshop
:: Carter Gregson Gray with Structure Workshop, Studio 4215 & Studio Three Sixty
:: GWP Architecture Ltd and FAUM Architecture with EMPACE and Bradford Moor Pass
:: IF_DO with Street Space Community CIC and Simple Works TLD
:: New Practice with Common Wealth and Reeves & Bond