British-born Michael McKinnell was an influential teacher as well as one of the 20th century's leading architects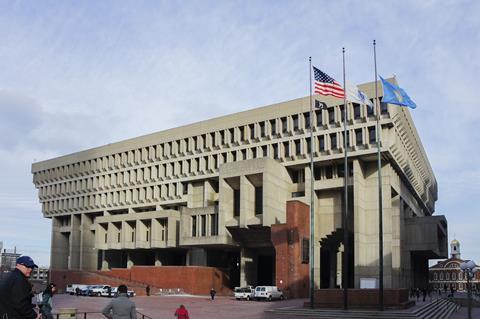 Michael McKinnell, the architect best known for designing the brutalist landmark Boston City Hall, has died after testing positive for covid-19.
The 84-year-old design director of Kallmann McKinnell & Wood Architects was taken into hospital two weeks ago after being taken ill. He also had pneumonia.
His widow, Stephanie Mallis, also an architect who is having to self isolate and could not be with him, said her husband declined a respirator, instead asking for hospice care. In a moving interview with the Boston Globe she described how he spent his final hours designing his final resting place which would overlook the Atlantic in the garden of their Rockport home.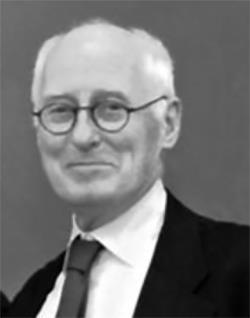 Born in Salford in 1935, McKinnell graduated with a first in architecture from Manchester University in 1958 and was awarded a Fulbright scholarship. While studying for his masters at Columbia in New York, he and Columbia professor Gerhard Kallmann entered and won the competition to design a new city hall for Boston.
The monumental brutalist structure, which opened in 1968 and divided opinion in the historic city, is considered one of the most important buildings of the 20th century.
The pair moved to Boston and co-founded the practice that bears their name in 1962, later being joined by Bruce Wood.
McKinnell remained in the US, where he taught at Harvard's Graduate School of Design for 25 years. He also taught at both his alma maters, Yale, the American Academy in Rome and, until 2003, MIT. He was an associate member of the RIBA.
>> Also read: Not another Babe Ruth-style disaster
Kallmann McKinnell & Wood went on to design Boston's Hynes Convention Centre, Philadelphia's Independence Visitor Centre, the American Academy of Arts and Sciences headquarters in Cambridge, Massachusetts, and a string of embassies and other civic buildings, plus university projects at Harvard, Yale and Princeton.