New president revokes Trump's controversial classical architecture order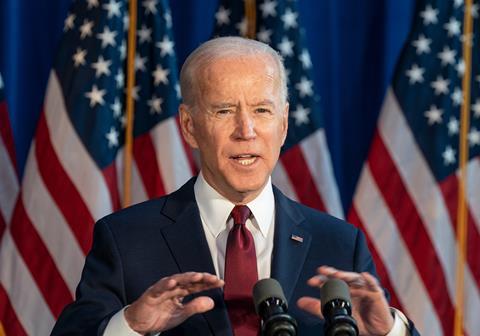 Joe Biden has revoked the executive order signed by Donald Trump days before he left office which insisted new federal buildings should be classical in style.
The new president issued his own executive order at the end of last month undoing a number of his predecessor's actions including scrapping his December instruction titled Promoting Beautiful Federal Civic Architecture.
Trump's order – dubbed "Make America Classical Again" by commentators – not only ruled that civic architecture should be classical or traditional but also laid the ground for the creation of a president's council whose 50-plus members were to write his preferences into the policies of the body that commissions federal buildings.
Now Biden has explicitly abolished any committees or task forces established to fulfil Trump's instructions, as well as instructing America's Office of Management and Budget and related agencies to "promptly consider taking steps to rescind any orders, rules, regulations, guidelines, or policies" contained in Trump's order.
The former president's parting diatribe was likened to a "grenade lobbed on his way out the door" by veteran US architecture critic Paul Goldberger who predicted it would be overturned.
The 45th president of the United States took aim at brutalism and deconstructivism, including works by Marcel Breuer, as well as more recent products of "modernism" such Morphosis' Federal Building in San Francisco, which he said was praised by "elite architects" but disliked by the public.
He also said that when such buildings undergo refurbishment the feasibility of giving them a new traditional exterior should be considered.
On the day he took office, January 20, Joe Biden signed the Inauguration Day Proclamation and other documents signalling his intention to reverse a number of his predecessor's policies, but these related to high-profile issues such as the pandemic, immigration and climate change. Since then he has been gradually revoking more of Trump's decisions, with the classical order among the latest.