Annual scholarship funding offer looks to boost students from under-represented backgrounds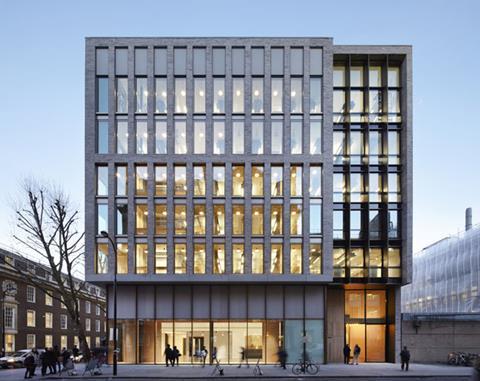 The Bartlett Faculty of the Built Environment has launched a £1.2m-a-year scholarship programme that aims to help students from under-represented backgrounds get a step on the career ladder.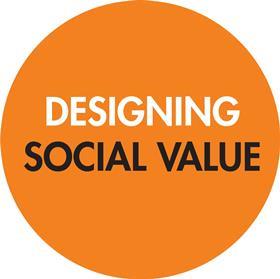 It said places would initially be open to students applying for nine of the Bartlett's degree courses for undergraduate entry – four of them within the school of architecture. They are: Architecture MSci; Architecture BSc; Architectural & Interdisciplinary Studies BSc; and Engineering & Architectural Design MEng.
The scholarships are the first stage in the school's "Promise" project, and will cover students' fees and living and study costs for the duration of their degree.
It said that for the first year of the project, the scholarships would be open only to students from the UK and EU countries applying to undergraduate degrees in the Bartlett schools of architecture, planning and construction and project management.
The Bartlett cited government statistics suggesting that only 9% of architects came from Bame backgrounds, with Royal Town Planning Institute figures suggesting the profession was 75% male.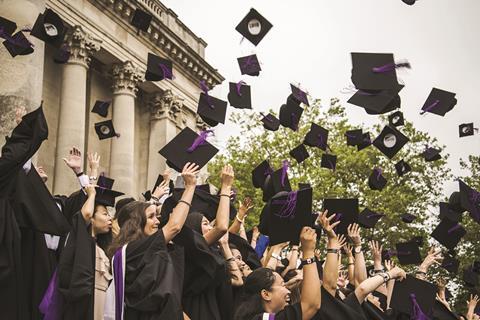 Faculty dean Prof Christoph Lindner said properly functioning societies needed to be shaped by a representative cross-section, something that was currently not happening in the built environment.
"We know that the cost of education is a very real barrier for many – The Bartlett Promise will help to address that by removing this barrier to entry while providing additional support," he said.
"There are also young people out there whose experience and perspective we desperately need, who never think of applying to the Bartlett because they've never met an architect or a planner, a computer scientist or an engineer.
"That's why, in the next stages of our Promise, we're investigating how to reach out to primary and secondary schools to help young people understand what the built environment is and how they could play a part in shaping it."
The Bartlett said that its scholarships would principally target those from low-income households, but it pledged to look at other criteria – such as whether applicants were care leavers, had a disability, or had been eligible for free school meals.
It added that up to 10 places would be offered in the first year – courses commencing next year. Funding for 10% of the student population is targeted over the decade-long course of the programme.