Profession unconvinced by Sunak's 'higher wages, higher skills and rising productivity' pledge
Architects have united in condemnation of the chancellor's failure to use his autumn budget to tackle the climate crisis.
While a few of the baubles in Rishi Sunak's eye-catching speech were welcomed by the profession, many architects criticised him for cutting tax on unsustainable transport days before the UK is due to host COP26 and for the absence of a national retrofit programme to increase the energy efficiency of homes.
New RIBA president and AHMM director Simon Allford led the charge, saying Sunak's message felt "out of sync" with the long-term challenges the country faces.
"Rather than investing in the transition to a low-carbon future, we see significant amounts of money directed towards freezing fuel duty and cutting air passenger duties," he said.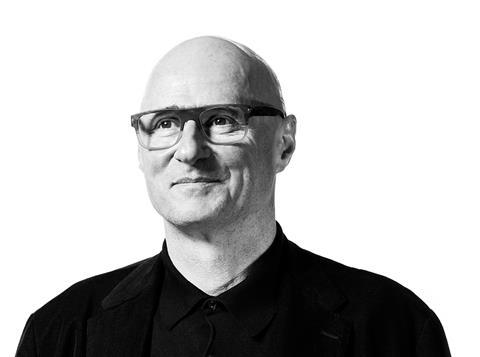 "Additional money for housing, education and infrastructure is all welcome, particularly the focus on investment in new transport provision outside of south-east England. But we're still missing a coherent plan to help us all address climate change and reduce the huge proportion of global carbon emissions generated by the built environment specifically."
The government's Heat and Buildings Strategy and Net Zero Strategy – announced last week – have already come in for criticism for lacking crucial detail.
In a reference to the COP26 talks which open in Glasgow this weekend, Allford added: "We're about to take global centre stage – I hope the government can be persuaded to change gear."
His point was echoed by Ben Derbyshire, a former president of the RIBA and chair of housing practice HTA Design, who said: "Disappointing to hear so many tax cuts encouraging consumption of fossil fuels in air and car travel.
"By contrast there was not a single mention of the drive to net zero which is surely the route to effective levelling up; investing in the technology, high-quality skilled jobs and industrial capacity to insulate Britain's leaky housing and build new homes.
"We do have a promise of affordable new homes on brownfield land but now that our Conservative government has adopted Keynesian economics we might have hoped for a great project for the public good, training a workforce for factory-built low-carbon homes for the heroes of the pandemic in a way that contributes at the same time to industrial productivity, environmental sustainability and housing affordability."
He praised the chancellor's levelling-up grants earmarked for towns and cities across Britain, but said for the government's flagship policy to be effective it needed a "more courageous approach to devolution of democratic control".
Brendan Kilpatrick, senior partner at another housing specialist, PRP, said: "The budget sounds better than it actually is. The big spending commitments announced are essentially covered by tax rises signalled earlier this year, and depend on an optimistic outlook on the UK economy."
He said the focus on brownfield development made sense despite being a "political response to a Tory heartland nimby revolt".
"The commitment to new affordable housing is welcome and is part of the levelling-up agenda which features consistently in this budget," he said.
"What is disappointing, given the UK's leading position on climate change, is that there was no funding (beyond R&D tax relief) for much-needed retrofit of existing homes, or new game-changing technologies which need boosting such as hydrogen-based energy."
Julie Hirigoyen, chief executive at the UKGBC, said with COP26 around the corner the chancellor's announcements "felt like they were from a different planet and a different time".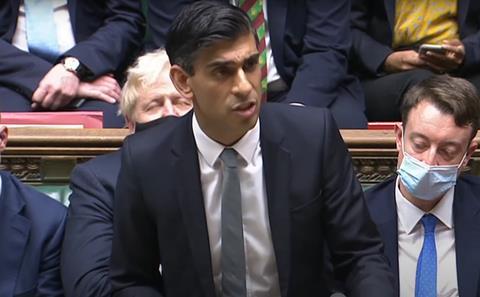 "While we welcome changes to business rates to incentivise investment in renewable technologies, new research and development funding, and grants for local authorities, there were no big announcements to fill the clear gap that has emerged around decarbonising existing buildings," she said.
The chancellor had missed his "big opportunity to plug the major gaps in the government's Net Zero and Heat and Buildings Strategies, and put the UK on a firm path to net zero over the next few years", she added.
By supporting the industry's plan for a national programme to retrofit homes, the government could have delivered substantial progress towards net zero and unlocked a new wave of green jobs, she said.
"Instead, attention to net zero was tokenistic, repeating old announcements alongside incongruous headlines around carbon-intensive investment in roads, cutting air passenger duty and fuel-duty freezes. If the chancellor is serious about building a strong, resilient economy, then turbocharging the green economy should be at the centre of all investment plans and skills initiatives, not merely be an afterthought."
At a glance
Construction was mentioned just four times in the 202-page budget and spending review document published by the Treasury. And there was no mention of HS2 or the Northern Powerhouse Rail.
Other measures had already been announced such as £3.9bn for decarbonising buildings over the next four years – covered by last week's Heat and Buildings Strategy.
Among the chancellor's announcements, which he billed as the start of a new "age of optimism" were:
:: Business rates relief enabling firms to make improvements to and extend their premises.
:: Investment relief to encourage firms to install green technologies like solar panels.
:: £65m to boost England's planning system, including digitisation to make local plans easier to access.
:: £9m for 100 new urban "pocket parks".
:: £850m over the next three years for galleries and museums to upgrade and renovate their buildings.
:: £760m for sports and youth clubs to fund new buildings and sports pitches.
:: £1.4bn (not all of it new money) for a Global Britain Investment Fund to attract more overseas investment, particularly in life sciences and electric cars.
:: The biggest prison-building programme in a century, with £3.8bn going towards 20,000 new prison places across England and Wales by the mid-2020s.
:: Up to £1.7bn of new funding to enable a large-scale nuclear project during this parliament, with the government still in talks with EDF over the proposed Sizewell C plant in Suffolk.
:: From 2023, tax exemptions for eligible plant and machinery used for onsite green energy generation and storage will be introduced along with a 100% relief for heat networks.
:: For infrastructure, £1.5bn of new money will be added to a host of existing announcements, including £5.7bn for eight city regions to transform their local transport networks.
:: Confirmation of a 4% tax on developers with annual profits of more than £25m to support grant funding of more than £5bn to remove unsafe cladding from high-risk buildings. Starting in April 2022, this was announced in February.
:: Increase in the national living wage by 6.6% to £9.50 an hour – which smaller construction firms will see as an additional burden when they are buckling under soaring prices for materials, labour and energy.
Jo Cowen, chief executive of Jo Cowen Architects, said: "While we welcome investment into planning and regeneration, there is still a way to go when it comes to ensuring that every home that is built today is fit for tomorrow.
"Without investing in sustainability, new housing will continue to be made using the same inefficient, wasteful techniques that are in desperate need of change. If we're serious about decarbonisation, we have to prioritise funding for greener materials, cleaner construction methods, and sustainable building features that genuinely target a net zero model.
"Decarbonisation is also about embracing nature, which means maximising green spaces particularly in urban areas. New pocket parks are a good start, but we need bigger, better, bolder thinking from the government if we're to create a built environment that's fit for the future and that means reorienting our cities to put people before cars."
Russell Pedley, co-founder and director of Assael Architecture, said any digitisation that simplified planning was a good thing. He called for a zonal approach to make the process more transparent and representative.
"[Digitisation] would also, in our view, attract more national and international funding by providing certainty to investors," he said. "In promoting digital means of consultation, we'd expect to see genuine engagement that takes us out of the Stone Age and into the sensible, modern use of planning technology."
Trevor Morriss, principal architect at SPPARC, also welcomed the investment in planning, but said digital tools should not replace face-to-face consultations with local communities.
He added: "While the post-pandemic boost for the culture sector is warmly welcomed, the government is missing a key opportunity to support shops and high streets."
Raj Deb, principal for science and technology at Perkins & Will London, said the Global Britain Investment Fund was "all well and good" for investing in life sciences companies. But he pointed out that there would be no innovation without physical lab and research space and that this was in short supply, especially in Cambridge and the so-called Silicon Fen.
"Overlooking the importance of life sciences real estate assets to support R&D is akin to splitting an atom with a butter knife," he said. "To attract and retain talent from overseas universities and institutions which the government is targeting through this fund, the quality and quantity of lab space must meet the demand."
Referring to Sunak's announcement that school funding would be returned to 2010 levels and that 30,000 special school (SEND) places would be created, Alfonso Padro, director of education at HKS Architects, said: "It's great to hear that the budgetary focus remains on skills and education.
"But creating new school places is one thing; creating spaces that allow pupils to flourish is another. Further education and SEND facilities have on the whole been neglected over the years and now, with an emphasis on both, I hope appropriate and adequate allocation is provided to ensure new facilities are not only fit for purpose but world-class exemplars of education provision. This is all, of course, under the umbrella of decarbonising existing facilities and working towards designing net-zero buildings."