Modular extension to listed Chelsea icon completed in two weeks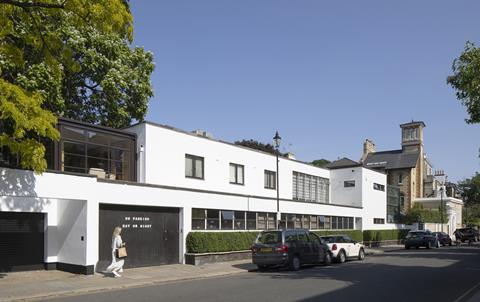 Apt has completed an extension to one of the UK's most important modernist houses, 64 Old Church Street in Chelsea.
The new intervention at the north end, a self-contained flat, was made off-site, craned in and completed in a fortnight.
It bookends the famous low-slung white villa with an earlier intervention, a 1992 conservatory at the south end, by Norman Foster who studied at Yale under Erich Mendelsohn.
Mendelsohn and Serge Chermayeff designed the building in 1934 for publisher Dennis Cohen. It was completed in 1926 and listed at grade II* in 1970.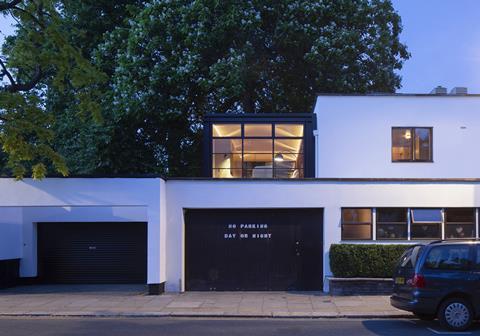 The international style arrived late in the UK from the continent. At the time Mendelsohn was one of its leading proponents, more famous even than Le Corbusier and Mies van der Rohe. His practice in Berlin was the biggest in Germany by the end of the 1920s.
But after Hitler came to power he fled Germany for London where he set up in practice with Chermayeff who had arrived in 1910. At that time emigres had to enter into partnership with Britih or British-naturalised architects.
Their partnership only lasted three years but in that time their projects included what was then called the Cohen House and the De La Warr Pavilion in Bexhill, now grade I listed.
Old Church Street, on a site almost opposite Chelsea Arts Club, has been in the family of its current owner for more than 40 years. During this time, the building has demonstrated its flexibility, adapting to accommodate the changing circumstances and needs of its occupants through a series of adjustments to the internal configuration.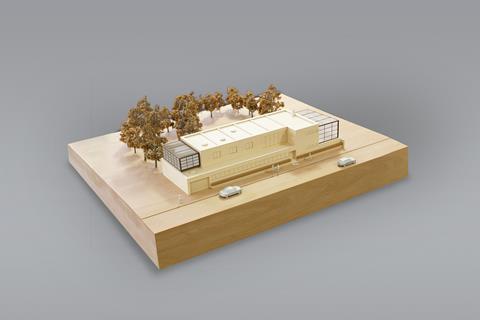 The new project is a 9,850sq m prefabricated self-contained flat at first-floor level. Its off-site fabrication was intended to minimise disruption as well as to enable the house to be reinstated to its original state in the future if desired.
The three zone – kitchen, dining and living areas – it under a series of vaulted ceilings. This led to the design of three structural steel frames and, in turn, three individual modular pods which were assembled on site to form a singular extension.
James Ewen from Apt said they carried out meticulous research to match the original finishes and details as far as possible. Architecturally this included the rhythm and proportion of the Crittal windows, providing top-lit space and matching exterior paint finishes and colours. Internally, key details were replicated and materials matched, including the source and nature of timber veneers, door handles which were cast using the originals for moulds, light switches, paint finishes, window frame ironmongery and up-lighting. Pale honey-coloured sycamore and pear wood panelling were used to line the living spaces. The room interiors are characterised by carefully designed niches and fitted shelving and wardrobes still in perfect condition and in their original use.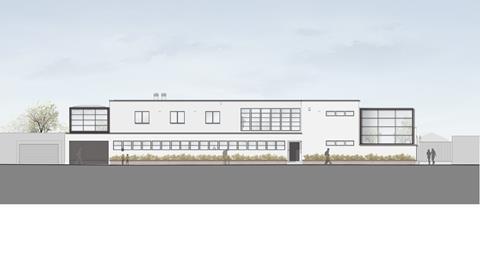 Ewen added: "64 Old Church Street is a wonderful example of how off-site construction techniques can be utilised to create a sensitive addition to a much-admired heritage building, retaining the building's character whilst also ensuring that it is suitable for modern day living."
Alessandro Maccioni, from engineers Expedition, added: "A modular system might not be the first solution that comes to mind for an extension to a listed property. However, the bespoke system that we developed with Weber Industries and the rest of the design team ensured the highest quality of finish and limited significant site works to a single day."
Project Team:
Architect: Apt
Client: Private Client
Project Manager: Radcliffes Construction Consultants
Fabricator: Weber Industries
Structural Engineer: Expedition
Building Services Engineer: Milieu Consult
Townscape & Heritage: Richard Coleman City Designer
Planning: Savills